Thank 'Rocket League' for Making Xbox One vs. PS4 vs. PC Play Possible Soon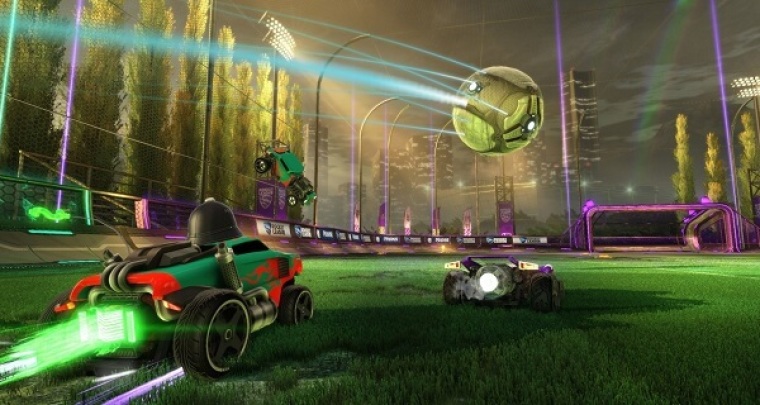 Microsoft announced on Monday that it is opening its doors to cross platform play for the Xbox One. The first game to support this new feature will be developer Psyonix's vehicle-soccer title "Rocket League."
Industry followers like Mashable are taking the announcement as a cue for real cross network play to finally happen in future. For instance, "Rocket League" players on Xbox One will be able to play not only with other players in Microsoft's own Windows 10 PC but also Sony's PlayStation Network and others.
"In addition to natively supporting cross-platform play between Xbox One and Windows 10 games that use Xbox Live, we're enabling developers to support cross-network play as well. This means players on Xbox One and Windows 10 using Xbox Live will be able to play with players on different online multiplayer networks – including other console and PC networks," said Chris Charla, director of ID@Xbox. "Of course, it's up to game developers to support this feature, and Xbox Live players will always have the option of choosing to play only with other Xbox Live players."
"Rocket League" is confirmed to support cross platform play between the Xbox One and PC, as the company extends an open invitation for other networks like Sony to participate. Psyonix says the new feature will be available to gamers "later this spring." As for other platforms, the developer told fans and followers that more information will be "coming soon."
Psyonix reveals cross platform play is the number 1 most requested feature in the "Rocket League" community. The developer told Mashable that it will be talking to Sony about the possibility of cross network play between its platform and the Xbox One and is optimistic about the results, saying Sony has always been a "good partner." The Japanese company allowed PS4 and PC cross platform play for "Rocket League."
Psyonix said they created "Rocket League" with the possibility of cross platform play in mind. As a result, the game is set up in such a way as to either handle or prevent potential issues that might crop up with publishers.