'The Blacklist' Season 3 Premiere News: Red and Liz on the Run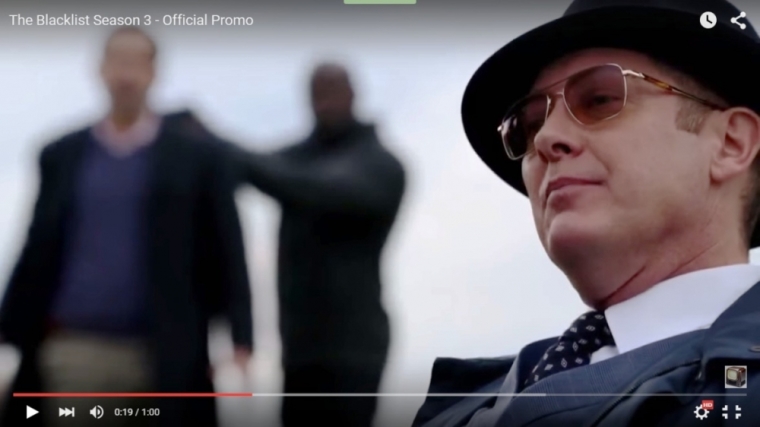 NBC's "The Blacklist" Season 3 is due to premiere within a week, sparking speculations of the plotline for the critically acclaimed series.
The breakout success of the popular crime drama series, which first aired in September 2013, saw it recently renewed in February for a third season and will see "Red" Reddington and Liz Keen on the run for their lives when "The Blacklist" Season 3 returns to NBC in early October.
Season 3 is set to begin with its first episode titled "The Troll Farmer," which opens with the FBI hunting down their former agent, Elizabeth Keen (Megan Boone), for the murder of Attorney General Tom Connolly (Reed Birney).
In last season's finale episode, Liz's name has been put right next to Reddington's (James Spader) on the list of the FBI's Ten Most Wanted criminals. The only positive thing about her situation is having remembered saving her mother from her abusive father years ago, a memory triggered when she fatally shot Connolly.
On the run with Red, who is rumored to be her biological father, Liz continues to try and dig up memories of her mother, who, it is hinted in the show, may or may not be ex-KGB operative, Katarina Rostova.
Episode 1 of Season 3 may focus solely on Liz, her newly-blonde hair, and her hiding out from both the FBI and the Cabal.
Audiences will find the tone of the show will have gotten more urgent, with bigger issues at stake, particularly, the manhunt for Liz and her drastically-changed appearance.
Liz has dyed her hair to look like the woman who has been a mystery to her all her life and Season 3 may see her go beyond her predictable existence from her former job and a stable life with her husband.
As Liz slowly spirals down into the underworld Red inhabits, audiences may have to prepare themselves not only for a physical change in Elizabeth Keen, but also a change in her psychological and behavioral makeup, as she starts to realize she is more like Reddington than she would care to be.
"The Blacklist" returns to NBC on October 1 at 9pm EST.