'The Blacklist' Season 5 Episode 14 Spoilers: Will Liz Pass Her Psych Evaluation?
Liz Keen (Megan Boone) has to prove she's OK if she wants to return to the Federal Bureau of Investigation (FBI). She has to undergo a psych evaluation with the agency assigned therapist Dr. Sharon Friedman (Martha Plimpton). Will Liz pass or fail?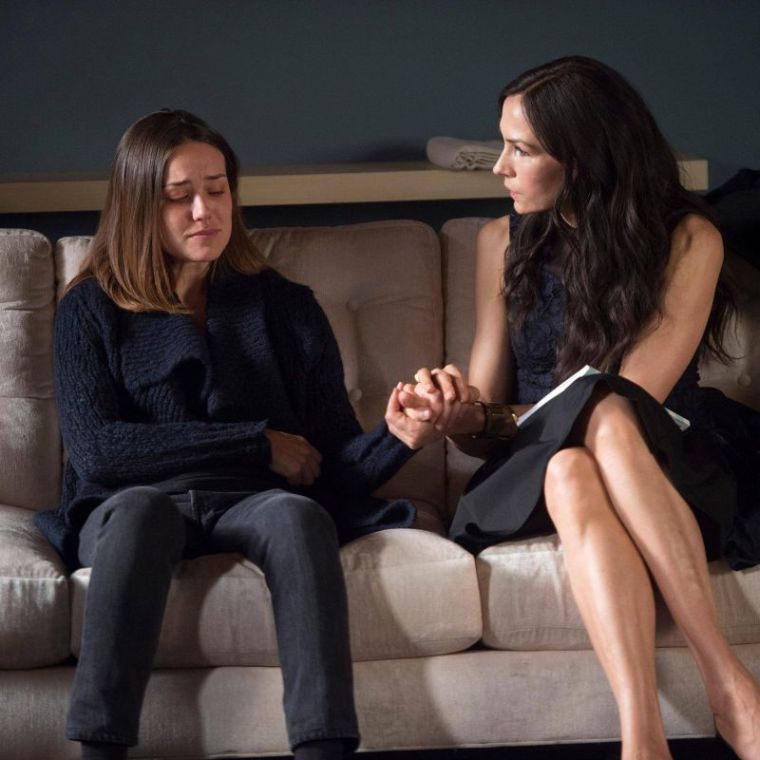 NBC's "The Blacklist" will be back from its short hiatus beginning Wednesday, Feb. 28. The episode, titled "Mr. Raleigh Sinclair III," will have Liz meeting with Dr. Friedman for a session before she can return to the FBI full time.
Dr. Friedman asked Liz why she wants to be reinstated to the FBI in the promo clip for "The Blacklist" season 5 episode 14. She replied that she wants to find the person responsible for killing her husband.
But when asked if it's normal for her to seek revenge, Liz stayed silent and refused to answer Dr. Friedman's question. Speculations suggest that the episode's title might be the key person to Liz's return to the FBI.
Liz requested her reinstatement in a previous episode from Harold Cooper (Harry Lennix). Her boss had the inkling that she has plans against her husband's murderers.
She actually found potential clues from a mysterious person named Oleander, who used to be a spy for the Russians. Despite Cooper's intuition, he helped Liz locate Oleander but she instead met with a man named Dom (Brian Dennehy) who told Liz he knew her mom quite well.
Dom couldn't give Liz anything she could use to chase after her husband's killers. It turned out that he's actually Liz's grandfather but he can't let her know more because he has an agreement with none other than Red (James Spader).
Speaking of Red, he's helping the Task Force in this episode in finding a blacklister who helps murderers with their alibis. Could he actually be Mr. Raleigh Sinclair III?
"The Blacklist" season 5 episode 14 will air on Wednesday, Feb. 28, at 8:00 p.m.