'The Bold and The Beautiful' Spoilers: Brooke Has a Plan to Stop Quinn and Deacon's Wedding
Yesterday on "The Bold and the Beautiful," Brooke tells Deacon all the reasons why he must not marry Quinn. She tells him that he should focus on himself since he's still recovering from an addiction and not marry someone who's mentally unstable. She reminds him how their daughter Hope feels about Quinn and if he's willing to sacrifice his relationship with their daughter.
Quinn goes into Rick's office and invites him and Maya to her wedding. He declines, saying that it's going to be a busy week for him. Quinn says that she understands and that he's a good CEO.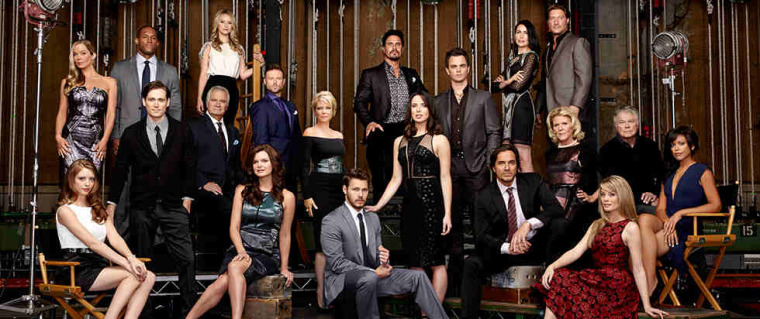 Outside, Wyatt is still trying to get some information from Nicole. Wyatt asks her what she thinks about Rick and Maya. When the talk turns to Rick, Wyatt says, "You must know the secret." At this, Nicole excuses herself and leaves.
Inside Forrester Creations, Quinn catches Brooke telling Deacon not to marry her. Quinn demands for her to stop maligning her right now and that Deacon is not her plaything. Deacon tells them to stop. Later, Brooke is in a corridor and is talking to someone on the phone—she tells the person on the line that she needs help to stop Deacon and Quinn's wedding.
At Spencer Publications, Wyatt arrives and tells Bill and Katie that Nicole might know something that they could use to bring down Rick and Maya. Bill urges him to find out what it is.
Here's what to expect on Friday, April 17 on "The Bold and the Beautiful":
Liam has a new plan to oust Rick as CEO of Forrester Creations; Brooke has a fool-proof plan to make sure that Quinn and Deacon's wedding doesn't happen; Nicole confesses that she has a crush on Wyatt.
"The Bold and the Beautiful" airs from Mondays to Fridays at 1:30 p.m. on CBS.