'The Walking Dead' Season 7 Casting Rumors: More Proof Indicates Next Season Will Definitely See Ezekiel
'The Walking Dead' Season 7 Casting Rumors: More Proof Indicates Next Season Will Definitely See Ezekiel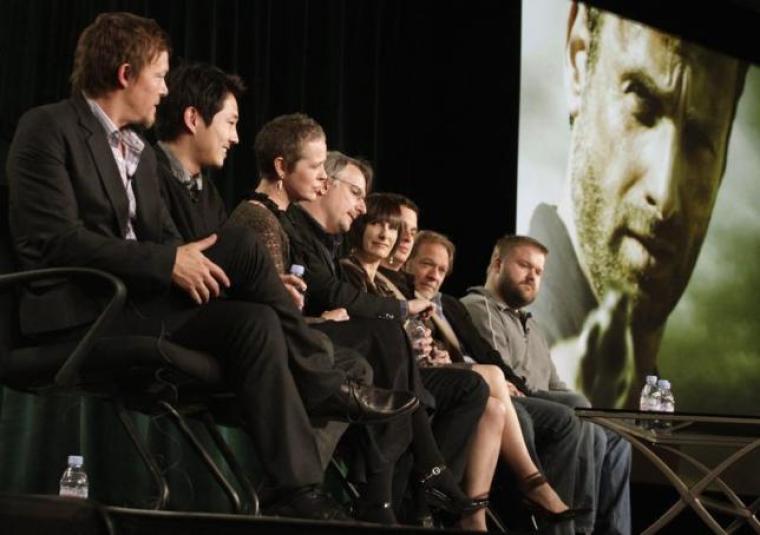 Back in April, while still reeling from that major Season 6 cliffhanger bout Negan and the unlucky head that gets to taste his Lucille, the fandom of AMC's hit post-apocalyptic drama TV series "The Walking Dead" was rocked when a social media update surfaced.
The post, which was published during the so-called National Pet Day on April 11, pointed out to an image of a TWD character from the comic books of Robert Kirkman: Ezekiel and his tiger pet, Shiva. The character in question happens to be the "king" of a certain Hilltop community. A former zookeeper, Ezekiel established The Kingdom. The said sanctuary would eventually merge in with Rick Grimes and his people from Alexandria, in a war to destroy Negan and his Saviors.
Fans immediately took this bit of information as a hint of what might actually occur in Season 7. The news has since been clarified; however, the speculation never seemed to die in the minds of many.
In fact, a recent casting update from TVLine saying that the show is currently looking for an actor to play the role of Rogers, "a straight-talking horseman who sounds a lot like" Ezekiel's right-hand man, Richard. Cited over at The Walking Dead Wiki, not much has been known about the bodyguard except that he is Ezekiel's "head of security."
Together with the self-proclaimed monarch, Richard sat with Michonne and the rest of the survivors from The Kingdom, Hilltop Colony and Alexandria Safe-Zone, to discuss strategies in taking back The Sanctuary.
Big spoiler alert: in the comics, Richard is killed in a gunfight against the Saviors.
Rick and Co.'s relationship with Ezekiel will surely be an interesting one, since, according to a separate report from TVLine, Michonne has an affair with His Majesty.
The same article meanwhile said that the show has been looking to cast a recurring role of Augustus, "a character who bears a striking resemblance to Ezekiel."
Stay tuned for more updates.