Trump Draws Backlash For Decision to Deport Iraqi Christians
Outrage greeted U.S. President Donald Trump's decision to deport Iraqi Christians back home even as he promised to protect them from widespread persecution in the Middle East.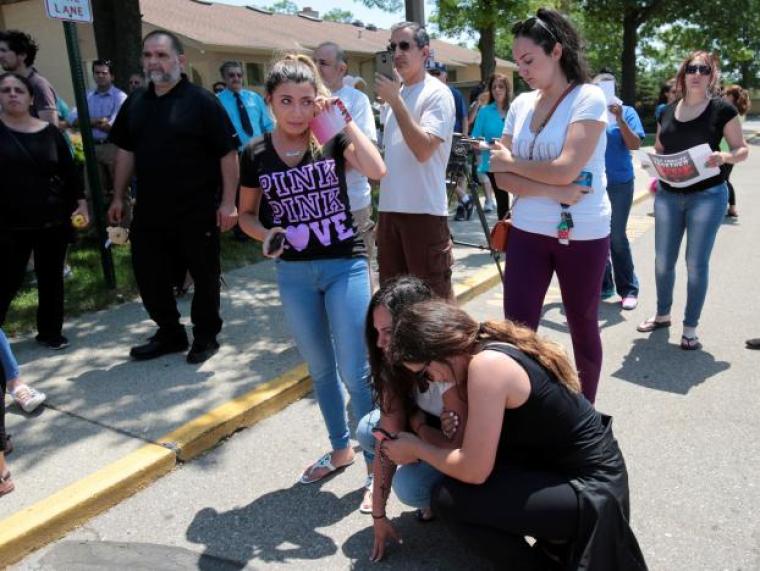 CNN reported that around 30 to 40 Iraqi Christians staying in the country were rounded up by the Immigration and Customs Enforcement (ICE) over the weekend. Majority of those arrested were from Michigan, which has one of the country's largest Middle Eastern population.
According to ICE, the crackdown is part of the agency's campaign to intensify the process of cleaning its backlog of cases involving illegal immigrants with previous convictions for different crimes such as robbery, sex assault, homicide and drug trafficking among others.
"Each of these individuals received full and fair immigration proceedings, after which a federal immigration found them ineligible for any form of relief under U.S. law and ordered them removed," ICE stated.
Since news of the detention came out, many have come out to criticize Trump's decision to deport the Iraqi Christian immigrants back in their country where "genocide" towards Christian believers is still reportedly happening.
Demand for Action Executive Director Steve Oshana, who is also a Christian, condemned Trump's action.
"Someone like the president of the United States has to step in, he has promised in the past that he was going to protect our community, but the people that are being sent back now are being sent back as a direct deal between the United States and the Iraqi government to accept these people," he told EWTN.
Lawyer Wisam Naoum took to Facebook to express her outrage towards the multiple arrests.
"This is a deliberate attack on the Chaldean Catholic Assyrian community of Detroit by the Administration," Naoum wrote. "They waited until Sunday when our community would be going to church and gathering with their families and have rounded up to 40-60 community members."
Politico reported that the roundup was a result of Trump's order for a travel ban from Muslim nations. For Iraq to be excluded from the ban list, a deal was allegedly arranged between the two nations that Iraq will accept those nationals U.S. will deport back.
Meanwhile, the Department of Homeland Security maintained its stance that the arrests were done to remove their backlog on cases filed against the immigrants from years back.