Usher Stepson in Jet Ski Accident Fighting for Life, Prayers Offered
Usher's 11-year-old stepson is in critical condition after he was hit by a jet ski as he was playing in a lake on Friday.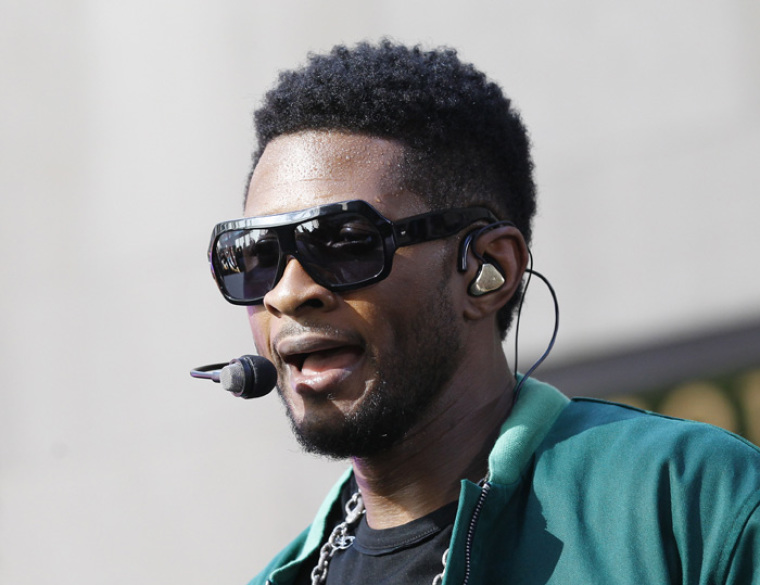 Kyle Glover, who is the son of Usher's ex-wife Tomeka Foster, was reportedly on Atlanta's Lake Lanier having fun with a friend when a man riding a jet ski nearby drove into him.
It has been reported that Glover was struck in the head and was knocked immediately unconscious. He was rescued from the lake and airlifted to a nearby hospital.
A friend playing with him in the water also sustained a broken arm and a laceration to her head and was also hospitalized.
Sgt. Mike Burgamy of the Department of Natural Resources told reporters, "Looks like they were just trying to have a good time on the lake and obviously something went wrong."
Usher, who has had his problems with the boy's mother Tameka Foster, put their differences aside and arranged for a chartered plane to bring her from out of town to be with her son.
A host of stars have sent messages of support to the music star. Fantasia tweeted, "Everyone please pray for Usher and Tameka's son! This is the time they really need your prayers."
Russell Simmons tweeted, "praying Usher and Tameka's son is ok…"
Fans have also offered their best wishes on social media sites. Usherluv posted, "Praying for young Kyle and Usher, hope he pulls through ok."
Another fan TboBoy posted, "Horrific accident..Praying for all involved especially the kid."
Usher had his fair share of troubles over recent months, and was forced to seek a restraining order against a stalker who broke into his property last month. The woman set up a camp on his front door and repeatedly rang Usher's doorbell.