Vin Diesel Reveals End of 'Fast & Furious' Franchise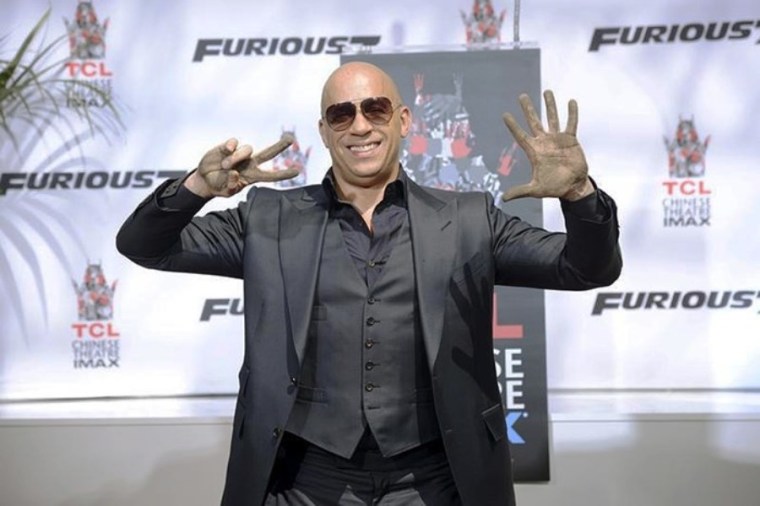 Vin Diesel has all but announced the end of his popular "Fast & Furious" franchise in a Facebook post to his fans.
Actor Vin Diesel, who headlines the illegal street racing action franchise, "Fast & Furious," revealed he will be producing and acting in one final trilogy before putting the franchise to rest.
Thanking Universal Studios for being good to him and for trusting his vision for the films, which have since grossed over $1.2 billion in North America alone, and more than $3.9 billion worldwide, he mentioned the film studio has been like a family to him, and promised he would be making one last trilogy before ending the "Fast & Furious" saga.
Diesel had earlier talked about making 10 films in the franchise, which he mentioned during a press conference for "Fast & Furious 6" in 2013.
The eighth installment is due to premiere in theaters in April 2017, and while Diesel admitted his partner-producer, Neal H. Moritz has tried to convince him to direct the movie, he declined to do so, citing it was a special film that needed careful handling.
Diesel went on to say the eighth film is still without a director but assured his fans he will be announcing the helmsman's name on his Facebook account as soon as one is chosen.
"Fast 8" will mark the first film in the franchise without Diesel's co-star, Paul Walker, who died in a car crash in November 2013, in the middle of filming "Furious 7." The rest of Walker's scenes in the movie were completed by his brothers, Cody and Caleb, who acted as his body doubles, with Walker's face superimposed using CGI.
"Furious 7," which was released in April this year, went on to become the most successful film in the franchise, making $1.5 billion worldwide, and becoming the fifth highest-grossing movie of all time.