'War for the Planet of the Apes' 2017 Official Trailer, Release Date and Cast: Execs Hail Latest Film as Their 'Biggest Movie,' Laud Andy Serkis' Oscar-Worthy Performance
The teasers for the film were presented by director Matt Reeves, alongside producer Dylan Clark and actor Andy Serkis, during the New York comic con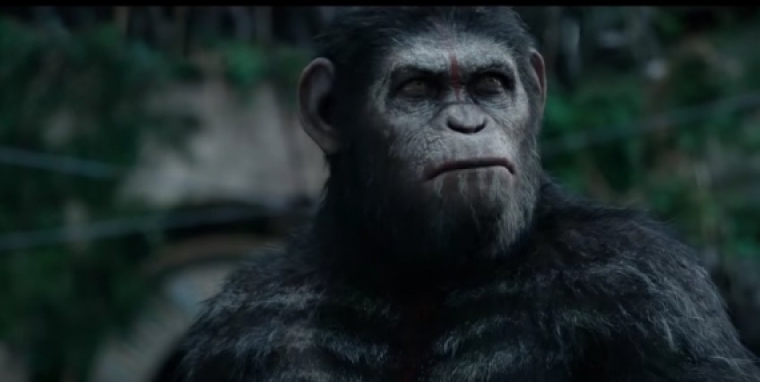 The New York Comic Con crowd got a sneak peek of the upcoming film from director Matt Reeves--- 2017's "War for the Planet of the Apes." The teasers for the film were presented by the filmmaker, alongside producer Dylan Clark and actor Andy Serkis, who plays the role of Caesar.
Reeves credited Serkis for all his work in the film, and even went so far as to say that the actor's performance need to be rewarded by no less than an Oscars. "He's an incredible, incredible actor," the director said.
The third movie for the Planet of the Apes franchise was a taxing production, according to Serkis, while Clark referred to it as their biggest movie to date in the series.
Three Promo Teasers Released at the New York Comic Con
On Thursday, the comic con crowd was treated by not just one promo footage for the movie. Aside from the digital billboard from 20th Century FOX (video below), two other footages were released.
On one of the teaser trailer, fans were allowed to get a glimpse of some of the behind-the-scene clips during the production, while the other one features some raw scenes from the movie.
The film's execs also teased the fans the possibility of not just a world of the apes, but an entire universe of their own. That means, the franchise could move forward even after the story of Caesar.
'War for the Planet of the Apes' Plot, Release Date and Cast
The film's showrunner and 20th Century FOX officially listed July 14, 2017 as the play date of the film. According to the film studio and distributor, the upcoming installment of the series will bring forth an epic war between the two species--- the humans and the apes.
It will be set a couple of years after the story from the "Dawn of the Planet of the Apes" (2014). The group of these genetically-enhanced primates will be led by Caesar, whom the fans have come to love since the release of the first film in the series, "Rise of the Planet of the Apes" (2011).
The colony of apes will be confronted by a human army headed by its leader Colonel. The humans will try to subdue their counterpart as they try to save the planet from being dominated by the apes.
One of the footages showed Caesar forced to his knees in front of Colonel. A band of human army hemmed in on him, while a weapon was directed at the poor ape.
Lead actor Andy Serkis will be joined by Woody Harrelson, who will play the part of Caesar's arch nemesis Colonel.
Also in the movie cast are Max Lloyd-Jones as Blue Eyes, Terry Notary as Rocket, Judy Greer as Cornelia, Ty Olsson as Rex, Chad Rook as Boyle, and Alessandro Juliani as Spear. Amiah Miller, Steve Zahn, Karin Konoval, and Sara Canning are also part of the film.