While 'Shark Week' 2016 Starts on June 26, Discovery Channel Reveals Upcoming Programming Lineup, Discovery VR; Star Lena Headey To Be Featured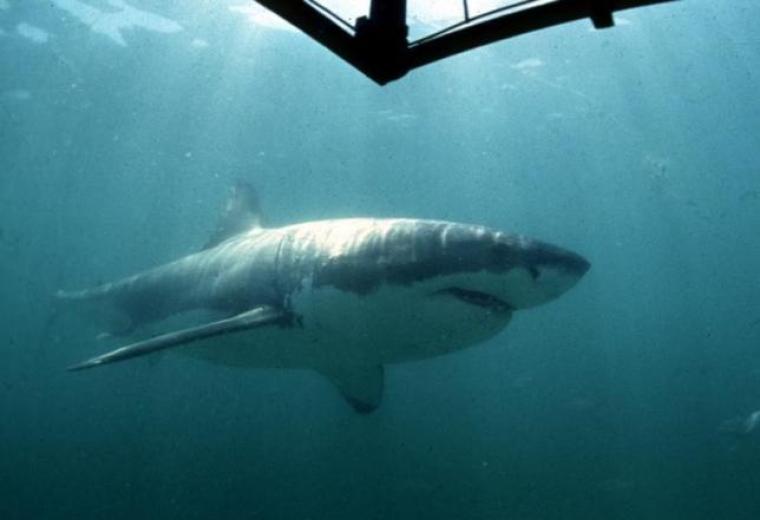 The long-running Discovery Channel show "Shark Week" fest returns this year for more shark-filled specials with participation from popular personalities like Eli Roth of "Inglorious Basterds," who will return as host of the nightly wrap-up segment "Shark After Dark," and Lena Headey, best known as Cersei Lannister in HBO's "Game of Thrones," who will be lending her voice to a documentary "Air Jaws: Night Stalker."
The "Shark Week" 2016 edition will mark its 28th year on television and to make the event extra special, Discovery Channel decided to kick off the annual feeding frenzy during the beachgoing season – June 26 – July 3.
Other exciting features coming in the television festival is the Discovery VR. This means that viewers can now see a much more in-depth perspective of these sea monsters. Aside from this unique viewing experience, fans can also take part in games and touring activities right in the comfort of their VR headsets.
Via Entertainment Weekly, here's a quick rundown for all the upcoming Shark Week segments.
"Air Jaws: Night Stalker" – featuring famed shark photographer Chris Fallows with experts Jeff Kurr and Neil Hammerschlag with the narration of Headey
"Deadliest Shark" – follows Dr. Michael Domeier and Dr. Barry Bruce in their hunt for white tip sharks
"Isle Of Jaws" – with award-winning shark cinematographer Andy Casagrande
"Jaws of the Deep" – with marine biologist Greg Skomal and the REMUS SharkCam team
"Jungle Shark" – with famed marine biologist Dr. Craig O'Connell and Casagrande
"Nuclear Sharks" – with Philippe Cousteau and wife Ashlan Gorse
"Shallow Water Invasion" – with marine biologists Mauricio Hoyos and Grant Johnson
"Shark Bait" – Dr. Skomal returns to cover interesting shark activities at Cape Cod
"Sharks Among Us" – Dr. O'Connell presents his system that can help create a peaceful cohabitation between man and sharks possible
"Sharks vs. Dolphins: Face Off" – with Dr. Mike Heithaus and his team of marine experts
"Sharksanity" – Shark Week highlights!
"Sharktacular" – Roth returns
"Sharktopia" – with famed marine biologist and shark expert Barbara Block
"The Killing Games" – with Dr. Jonathan Werry and Casagrande
"The Return of Monster Mako" – with shark tagger Keith Poe and marine biologists Greg Stuntz and Matt Ajemain
"Tiger Beach" – with leading tiger shark expert Dr. Neil Hammerschlag
"Wrath of A Great White Serial Killer" – with shark experts Ralph Collier and Brandon McMillian
Check out the Shark Week 2015 promo below:
Stay tuned for more updates.