Church at Planned Parenthood must pay $960K for holding worship outside abortion clinic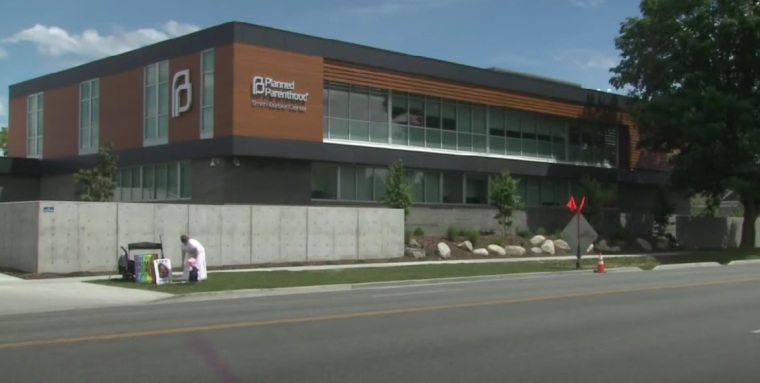 A pro-life organization will have to pay $960,000 in legal fees and damages for holding worship services at the property of a local Planned Parenthood clinic in Washington state.
The Church at Planned Parenthood, a group organized by Covenant Church that used to hold worship services on the property of a Planned Parenthood clinic in Spokane, agreed to pay $850,000 in legal fees.
This total is added to an earlier amount of $110,000 to be paid in damages after holding worship services outside of the Spokane Planned Parenthood Health Care Center in 2020.
"Planned Parenthood Sues our little church for Peaceful Assembly and it costs Christians $850,000 for mostly Corrupt Lawyer's Fees," Pastor Ken Peters wrote on Facebook. "The only difference… We have to do 7pm instead of 6pm, and go across the street. $850k over one hour and across the street. Wow. That's a lot of money they stole from the Kingdom over one hour. We are restarting again March 14 at 7pm. See you there Pacific NW. It ain't over."
The Seattle-based law firm Legal Voice, representing Planned Parenthood, announced the settlement in a press release last week, hailing the decision as "a win for abortion providers."
"This puts anti-choice extremists on notice: Legal Voice and our allies will hold them accountable. We will vigorously pursue every dollar owed to our clients to ensure anti-choice harassers actually pay for their illegal actions. We will make sure their actions are seen for what they are: crimes," stated Legal Voice.
"We will also continue our work to ensure that the communities we serve are able to access the reproductive health care that they deserve and that this access comes without intimidation or shame."
Planned Parenthood contends that worship services interrupted the clinic's provision of services and claims that some who attended the services engaged in intimidation tactics. 
"Staff were forced to shuttle patients between offices and patients sometimes chose not to follow through with their appointments, rather than run through the gauntlet of armed protestors blocking their way," Legal Voice maintains.
According to its website, the Church at Planned Parenthood does not consider itself a protest but "a worship service at the gates of Hell."
"The Church at Planned Parenthood is a gathering of Christians for the worship of God and the corporate prayer for repentance for this nation, repentance for the apathetic church and repentance of our blood guiltiness in this abortion holocaust," the group stated.
In June 2020, Planned Parenthood of Greater Washington and North Idaho sued the pro-life group, claiming that the worship violated the local noise ordinance and a state law prohibiting disruptions at healthcare facilities.
Pastor Peters, one of the defendants and organizers of the services, told The Christian Post in an interview in 2020 that the services are only once a month and held after hours.
"They are scared of our prayers and our worship. We aren't there to bother them, we are there to touch Heaven and be a light to the world. We are there to be a prophetic statement that 'we, the church, don't approve of killing life inside the womb,'" said Peters at the time.
"Right now, they are suing us for psychological damages to their staff and patients after hours. I'm sorry, but they do much more damage to these women and children than our singing."
In September 2020, a Washington Superior Court judge issued a preliminary injunction against the Church at Planned Parenthood, ordering the group to move services across the street.
Spokane County Superior Court Judge Timothy B. Fennessy issued a permanent injunction against the services in September 2021, concluding that "reasonable minds can only reach one conclusion, that Covenant Church intends to interfere with access to or safe and effective delivery of health care services provided by" the Planned Parenthood clinic.
Last December, Fennessy granted the abortion provider's motion for damages, awarding $110,000. This led to the negotiations that resulted in an additional $850,000 in legal fees being paid by the pro-life group.