What makes Oral Roberts University the Cinderella Team of the 2021 NCAA Sweet 16?
(Note:  This piece was originally submitted as a Letter to the Editor at USA Today but was not published.)

Dear Editor,
You recently published an article with the headline, "What and who is Oral Roberts? Meet the NCAA men's basketball tournament Cinderella team and school".  By the way, you're not the only one asking. After defeating Ohio State and the University of Florida, ORU twice trended #1 on Twitter. Google searches for "Where is ORU" and "Who is Oral Roberts?" have soared. Our student applications increased tenfold last weekend. Analytics for social media, website searches and brand awareness surged as well, reaching beyond 100 million people. So, since you're asking, "Who is ORU?" I'd like to answer.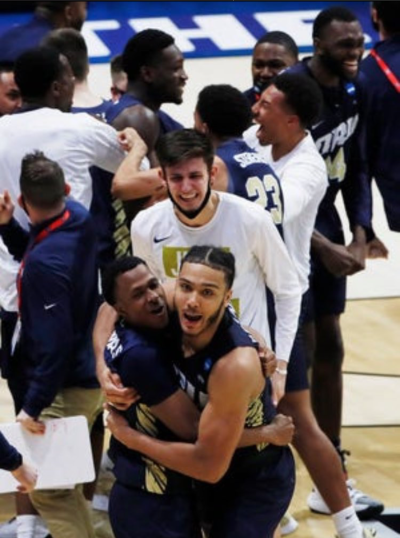 ORU is America's "Cinderella" team because many categorize ORU as a "Cinderella" school. The truth is, ORU has grown in enrollment every year for the past 12 years. ORU students come from more than 110 nations and all 50 states, seizing the opportunity to learn in a challenging educational environment and a thriving social community. These students study in state-of-the-art facilities, including a new nursing wing, "Shark Tank" styled business school, our advanced Global Learning Center, a world-class golf facility and more. ORU features 168 undergraduate programs, 16 master's program and four doctoral programs.
In national rankings, ORU is ranked as the #1 best value in the West by US News and World Report and #1 in the region for undergraduate teaching. Wall Street Journal/Times Higher Education ranked ORU among the top five universities in the nation for student engagement. In the midst of the COVID pandemic, 98.32% of the 2020 ORU graduates were employed or in graduate school within six months of graduation, compared to the national average of 86.6%.
Recent interviews with ORU players, coaches, and staff illustrate that we are, unabashedly and unashamedly, a Christian, Spirit-empowered university. Student-athletes, along with every other student, intentionally pursue knowledge, skills, and attitudes that harmonize with their faith in Jesus Christ.
The ORU students you see on the court are striving to succeed through courage and resilience. ORU's stated mission for the student body is to be Holy Spirit empowered leaders who impact the world. Our main goal is to develop leaders who have spiritual integrity, personal resilience, intellectual pursuit, global engagement and bold vision.
The results of ORU's high standards are readily seen. During the global pandemic, while many schools closed nationwide, ORU remained open for on-campus instruction and housing. The faculty and staff created a plan called ORUSAFE and students followed it as part of their code of honor.
As a result, ORU was barely touched by Covid-19. Today, for example, we have no students in quarantine. During the surge, we were, according to the numbers, the safest campus in Oklahoma. And, one reason for ORU's basketball success is that ORU remained open also for extracurriculars. Students in music, theater and sports just kept practicing.
When you watch our basketball team perform well on the courts, you're watching a public performance that is grounded in a private pursuit of excellence. ORU's student-athletes are excellent students in spirit, socially and in their studies.
We applaud them. We are proud of them. And we are thrilled to see the world acknowledge this ORU team.
We'll see you in Indy!
Dr. William Wilson
President, Oral Roberts University
Dr. William M. Wilson is the president of Oral Roberts University (ORU) in Tulsa, Oklahoma. Dr. Wilson is instrumental in developing Spirit-empowered leaders through whole person education to impact the world. He is known as a global influencer and a dynamic speaker with four decades of executive leadership experience. Wilson's weekly television program, "World Impact with Dr. Billy Wilson" has been inspiring viewers in over 150 nations and multiple languages since 1998.
As Global Co-chair of Empowered21, which attracts Spirit-empowered principals from ministry, academics, and next-generation voices. Wilson is the Chair of the historic Pentecostal World Fellowship and holds leadership positions with the National Association of Evangelicals, Mission America Coalition, International Christian Embassy Jerusalem, American Association of Presidents of Independent Colleges and Universities, and the City of Tulsa Chamber of Commerce.