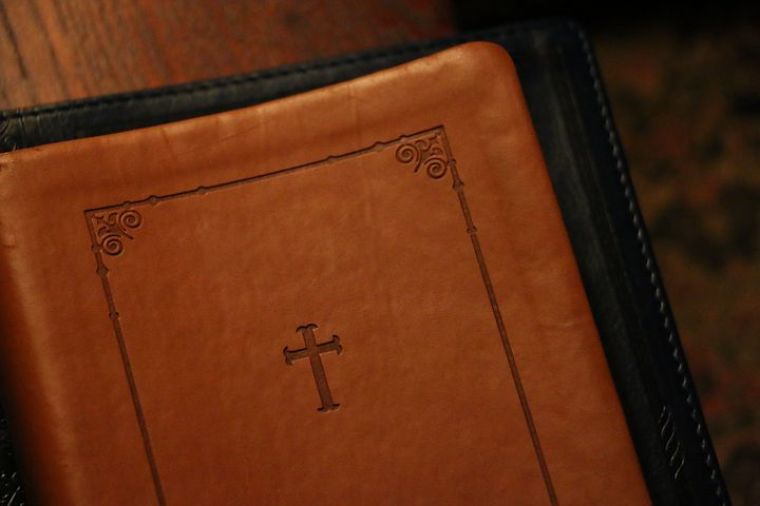 I am a teacher...
A teacher? Is that really what I am? Well, I have two degrees and a Masters. The Commonwealth of Kentucky issued my recertification this fall saying I am highly qualified to teach any science or social studies class to students 5th – 12th grade. I have a classroom and a desk and a login and bus duty and a pay check, so I must be a teacher.
But is that who I am??? Don't tell my principal, but I hope not.
I enjoy teaching. I love my school, students, colleagues, but at the end of the day, after a busy week, on depressing snow days, I wonder if there isn't more to be had than teaching; there has to be more in life.
My dad gave us sage words many years ago when my brothers and I were at a crossroads – you know, trying to map out the rest of our lives with crucial college and career decisions, while feeling very scared and unsure not even considering that you can change your mind, misbelieving everything was poured in concrete – permanent. He said, "Your job is not your life. Your husband or wife, your children – they will be your life. Your job us just what you do to pay for your life."
Your job is not your life...Maybe, I am not a teacher; that's just my job.
I am a female.
I am a daughter.
I am a sister.
I am a niece.
I am an aunt.
I am a friend.
True, I am all those things. I am also a writer, speaker, part-time boater, mild adventurer, spontaneous traveler, hopeful romantic, and a host of other adjectives, but even as I write this, it does not sound completely accurate; fully honest...but isn't sometimes hardest to be honest with ourselves? Dare I say it? I am more than what people see or what they think of me.
I am struggling.
I am tempted.
I am sad.
I am frustrated.
I am impatient.
I am hesitant.
I am confused.
Are these feelings just part of Adulting? Is the struggle real and I simply must endure? This too shall pass, but when?
"For we do not have a high priest who is unable to empathize with out weakness, but we have one who has been tempted in every way, just as we are – yet he did not sin." Hebrews 4:15 NIV
Jesus is able to empathize with our weakness. My weakness – too often I do not understand, so it is hard for me to comprehend how Christ can; even though I know He does. I guess what gives me grief and I know grieves Him, is that much of my temptation, struggle, failures are issues I have had before. The weaknesses of my mind, heart, soul, and body are not new. Yes, Satan will wrap his attack in a different package, but in the end, it will sadden or frustrate me the same.
Why do I allow that? Why do I not slay the Dragon sooner?
Because, I can't. I cannot fight even the smallest of battles. I must admit that I am weak and powerless. There is nothing I can do...Que the Soundtrack of My Life with notes of despondency evoking depression with possible rumbles of thunder and rain splattering on the window as the scene closes.
Defeated...Where is my Rescuer? Where is the Dragon Slayer?
It is not me who can rise above or fix problems or hurry things along to escape the struggles of life. Jesus is the only one who can do that for me, because He is not just the Way, but also the Truth. He has never once lied to me. He tells me to trust Him and allow Him to lead. He promised never to leave me, and He will not forsake me.
Then why is it so hard for me to let Him?
Before my wallowing begins again, I am reminded the Rescuer and Redeemer is here; in the midst of the battle, the struggle with temptation, the sadness of searching, impatience of loneliness. He is here ready to fight for me!
"I am the WAY!" John 14:6 NIV It is easy for me to picture Joshua fiercely claiming the Holy Land for Israel. I can see David leading soldiers into battle returning confidently celebrating the spoils of victory. However, it is sometimes difficult for me to imagine Jesus as our crusader, but this morning, I can hear Him shouting above the crowds, I AM THE WAY!
I am reminded.
I am hopeful.
I am seeking.
I am preparing.
I am ready.
"Being confident of this, that he who began a good work in you will carry it on to completion until the day of Christ Jesus." Philippians 1:6 NIV So, as another year has come to a close and we have already begun a New Year, I study who I am. Yes, I am a teacher, sister, World's Greatest Aunt, writer, adventurer, and a hopeful romantic. However, beyond all of that, I am a GOOD WORK and Christ promises to see that work to completion. That Good Work is not necessarily static, but evolving, situational, opening doors to new opportunities and closing others where a work is finished.
Putting myself in a box limits the work of the Holy Spirit. He wants to pour out gallons of blessings, but I am too much of a coward and ask for it a teaspoon at a time. But, if I focus on the I Am, I will discover who I am along the way.
Sarah E. Kincaid is a teacher at Belfry High School. A graduate of Alice Lloyd College and Morehead State University, Kincaid has a BS Social Studies, BA Biological Sciences, and MS Biology. She was an adjunct professor for several years at Southern West Virginia Community and Technical College and now serves as a Dual Credit Professor through the University of Pikeville teaching Anatomy and Physiology.