Biblical Applications Really Do Matter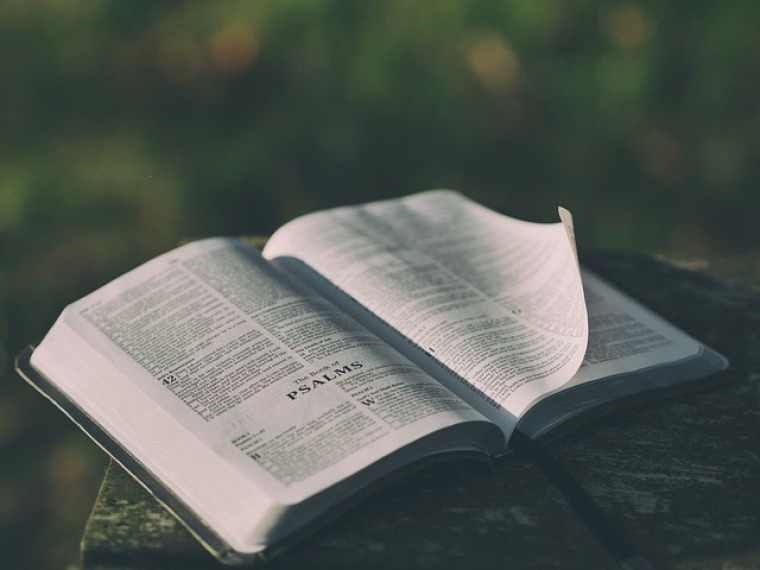 Whether we are engaging the Bible in personal study or devotional reading – or as a part of a Church service or ministry event – the Bible always has power to transform us – men, women, youth and children. We should be disappointed if we engage in a Bible study – and then close our Bibles completely unaffected personally by our Bible study.
On the one hand, how could a text of Holy Scripture, so powerful, pass through our eyes, our ears, our minds and our spirits without having a Godly affect? On the other hand, to be in our constant need for God's presence and guidance (and also to pray for his help) and yet to be intentionally detached from the help that comes from God's Word – this could be a kind of personal "dis" to God. Why waste the Lord's time and attention if we are unwilling to obey, grow or change from his proven wise counsel? Why arrogantly ignore the awesome Spirit speaking through the printed Word?
Granted, sometimes we are so distracted by the immediate issues of the day that we might read or listen to the Bible spoken without actually paying attention to it at all. Or sometimes we may even make ourselves comfortably numb, distracted from the Bible's relevance by the very issues of life for which we need the Biblical help and wisdom in the first place!
That is why it truly matters to follow the Biblical model of overtly bringing our issues – our messes, successes, opportunities, crises disappointments and more – before the Lord in prayer first, and in their ripe context to become all the more engaged with the Lord's teaching in the Scripture. And then before we finish our session with the Lord's Spirit and the Bible, we should be sure that we have shone God's light on our paths ahead – including all our messes, successes, opportunities, crises, disappointments and more – and not blinding ourselves by merely personally glaring at Scripture's awesome light rather than shining it on the issues.
This intense relevance of Biblical authority especially came to mind as I read in the latest Preaching Today an article entitled "Why I Gave Up Sermon Application," by Pastor Chris Nye. I have often wondered why we see so little Biblical behavior in our time, but articles like this seem to justify detachment from Biblical guidance. God help us!
Let me respond here to three of Mr. Nye's arguments. In his first argument, Mr. Nye uses a sermon on Psalm 103 to make his case that some Bible texts are just to "enjoy," but not to "apply." This argument makes no sense, since to "enjoy" the Bible is certainly one way to apply it! Besides, applying Psalm 103 is the most obvious point of engaging it, since that Psalm includes seven direct commands to "Bless the Lord" – to "Praise the Lord" – and the rest of Psalm 103 is sung to support this splendid, timeless command! Do you want to know how to apply Psalm 103? The simplest of hermeneutics works here: Just read and do what it says. Truly praise the Lord in everything you do today, tomorrow, and forever – and you will enjoy the Lord now and forever, too. And that is an obvious, measurable, joyful Biblical application of Psalm 103!
In his second argument, Mr. Nye judges those of us who seek Biblical guidance to help us into more Godly behavior as having an approach that relies only on good works and feelings, "but rules out faith entirely." However, nothing can be further from the truth! By faith we live by the light and follow Jesus' Great Commission to teach others to obey vigilantly all that he commanded. Biblical faith is faithful to the God of the Bible. Besides, since the Word became flesh, we do not receive the Word fully unless our own flesh is obediently engaged with the Word.
In his third argument, Mr. Nye says that those who seek Biblical application incorrectly think that the Bible stories are "about us." In particular, stories about Jonah, God's dealings with Israel, Jesus' crucifixion and such like "are not about us, do not involve us, and have little of concern for us," he unwisely claims! How very mistaken he is. Of course you and I are not literally characters within any Bible stories – but these and other Biblical stories help us to become more of who God desires us to become now. Besides, if we do not apply Scripture, it becomes to us only a lifeless museum display – and we can fall easily into "formaldehyde faith," which I wrote about once before.
A basic truth of Godly living is that the "Bible is the final authority for faith and life." This was one of the profound pillars of the Reformation – and kicking that pillar away would be a foolish and ungodly disaster.
When I teach Hermeneutics (Bible Interpretation), the three main questions are:
What does the Bible text say?
What does the Bible text mean?
What are we going to do about it?
This third question of Hermeneutics creates the purpose of the other two questions.
As in mathematics, cooking, automobile driving, basketball, computer programing and every other subject, the feeling that we understand something is an irrelevant and often misleading thought.
We truly understand only in applying Biblical knowledge, only in doing what it says.
Dr. Paul de Vries is the president of New York Divinity School, and a pastor, speaker and author. He is a specialist in Biblical hermeneutics and ethics and a life-long advocate of Biblical activism.