China's pandemic of religious persecution
On Easter Sunday, armed Chinese officers raided the homes of Christians attending an online church service held by Early Rain Covenant Church in Chengdu, China. Six people were forcibly removed from their homes and detained by Public Service Bureau authorities, while others in attendance were threatened with the same fate.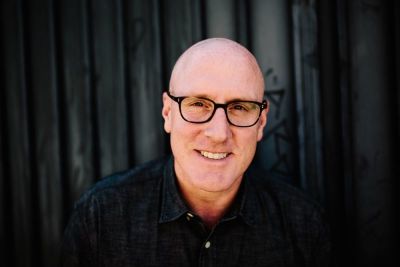 The organization I lead, Open Doors USA, monitors religious persecution around the world. Each year, it releases a ranking of the countries where it is most dangerous to be Christian. Our 2020 "World Watch List" revealed that China is persecuting more Christians than any other country, with nearly 100 million under scrutiny. Up to another million Uighur Muslims are also systematically targeted by Chinese regime.
Until now, China's efforts have been focused on tracking and penalizing public displays of religion, such as church gatherings and proselytizing. The Easter Sunday raid, however, signals the state's desire to penalize religious minorities who dare even to engage in private online activity. This bold and unprecedented move by the Chinese government is merely one more data point indicating that the communist country is quietly unleashing a pandemic of persecution while the world works to stifle the spread of the coronavirus. 
Days before COVID-19 emerged from China's Wuhan province, I was in the country on a fact-finding trip. While there, I witnessed firsthand how the Chinese government is using mass surveillance and data modeling to monitor and punish citizens who choose to attend church or share religious material. Seen as a threat to the communist state, Christian activity is considered a betrayal of loyalty to the regime.
These violations, when recorded and linked together by sophisticated surveillance technology, diminish a social score that determines where people of faith can work, travel, or even educate their children. The result: a blueprint of religious oppression updated for the technological age. 
The forced closure of thousands of churches and the removal of crosses from buildings are now-commonplace tactics by the Chinese government in order to limit, if not extinguish, Christian practice. Even charitable coronavirus relief provided by people of faith is strongly discouraged by the regime.
China's totalitarian ambition to build a god-as-government state is motivating the steady eradication of religious practice, at any cost. History suggests, however, that strong-armed tactics only drive the church underground, where it continues to spread: at a higher human cost.
Amid global dependence on China's economy, the country persists in providing a technological model for regulating the religious market. The surveillance state that, until recently, was made visible to Christians primarily by cameras in church sanctuaries is now lurking behind laptop webcams and invading living rooms, too.
These kinds of measures are being quickly and quietly implemented by the Chinese government while attentions are completely consumed with public health matters. Christians in China realize this is no mere coincidence. I recently spoke with a pastor in the Wuhan province, who said he fears the Chinese Communist Party is taking advantage of coronavirus containment measures to permanently suppress church activity altogether. Continued penalization of online churches will prove his warning correct.
The parishioners of Early Rain Covenant Church aren't strangers to the risks undertaken by the public practice of faith. Fifty of them have previously been arrested, others are suffering harassment by the police. Their pastor, Wang Yi, was recently sentenced to nine years in prison for "inciting subversion of state power" simply for pastoring a church and advocating for religious freedom.
Even law-abiding Christians in China now live in fear of following Yi's fate. Where Christians previously had only to count the cost of the public expression of faith, now they must also weigh the risks of privately practicing their God-given right to believe. Those who value the freedom of religion cannot be silent: we must join our voices together and demand that the Chinese government put an end to this pandemic of religious persecution.
David Curry is CEO of Open Doors USA, a nonprofit organization working to empower Christians living under religious persecution in more than 60 countries. For more information, visit OpenDoorsUSA.org.