George Papadopoulos Pleaded Guilty to Lying, Not Russian Collusion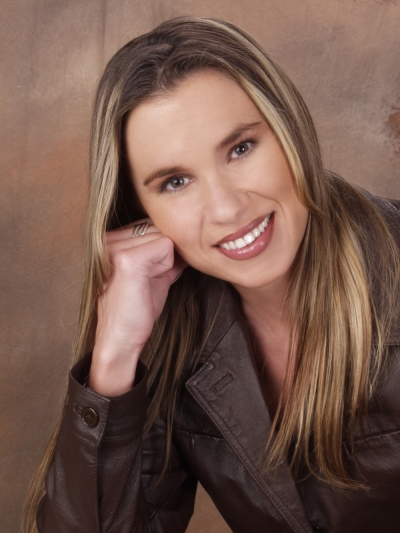 Much is being made of the fact that Donald Trump's campaign volunteer George Papadopoulos has been sentenced to two weeks in jail, a year of supervised release, 200 hours of community service and fined $9,500. Democrats gleefully point to his guilty plea as evidence of Russian collusion, along with the guilty plea of Trump's former National Security Advisor Mike Flynn. Both men pleaded guilty to lying about their alleged connections to Russians. But they did not plead guilty to any crime showing collusion (not to mention collusion by itself isn't even a crime).
Papadopoulos was a member of the foreign policy advisory panel to Donald Trump's 2016 presidential campaign. His problems started on April 26, 2016 during a breakfast meeting at a London hotel. Maltese academic Joseph Mifsud allegedly told him there that the Russians had thousands of Hillary Clinton's emails.
Papadopoulos vaguely relayed this to Australian diplomat Alexander Downer during a meeting on May 10, 2016 in London, merely telling him that Russia had "political dirt" on Clinton. It is not known who Downer was working for. Downer gavethis information directly to the Obama administration. That prompted the FBI to launch Crossfire Hurricane, its counterintelligence investigation into the Trump campaign, in July 2016.
Papadopoulos did not mention the emails in follow-up emails to the Trump campaign. Papadopoulos toldCNN's Jake Tapper during a recent interview that he does not recall telling the Trump campaign about the Russians' claim of information on Hillary Clinton. Papadopoulos was receptive to information related to Russia because he was hoping to help set up a meeting between Trump and Russian President Vladimir Putin.
Next, a source for the Trump dossier, Sergei Millian, contacted him on July 22, 2016 over LinkedIn. Millian is a Belarusian-American businessman who runs the Russian-American Chamber of Commerce. They met several times during the campaign. Papadopolous said during his interview with Tapper that Millian toldhim he was "working for Trump real estate projects, he was promoting real estate endeavors of Trump." Millian presented a "shady business proposal" to him which entailed working as a PR consultant for an energy firm in Russia. He would receive $30,000 per month. The only qualifier was he had to be working for Trump at the same time. Papadopoulos wisely rejected the suspicious offer.
At the same time, Millian was unwittingly turning over information to British spy Christopher Steele that would end up in Steele's dossier about Trump. He claimed that the Trump campaign was working with Russians to release the hacked DNC emails. He also claimed that the Russian government was blackmailing Trump with photos of him with prostitutes in a Russian hotel.
Glenn Simpson, the founder of the opposition research firm that hired Steele, doubts Millian's credibility. He referredto him as a "big talker." Papadopoulos told Tapper that he thought Millian was working for someone, but he didn't know who.
The Obama administration sent an FBI informant, academic Stefan Halper, to infiltrate the Trump campaign in order to find ties to Russia. Halper targeted Papadopoulos and another Trump adviser, Carter Page.
On September 2, 2016, Halper offered to fly Papadopoulos to London and pay him $3,000 to write an academic paper on energy issues in Cyprus, Turkey and Israel, which was his area of expertise. Papadopoulos thought Halper was merely a Cambridge professor. The two had drinks in London and Papadopoulos said Halper started aggressively questioning him about involvement with the Russians hacking the DNC emails. Papadopoulos denied knowing anything about it.
Ultimately, Papadopoulos pleaded guilty to making false statements to the FBI, namely about the timing and scope of his contact with with Mifsud. Mueller's team claimed that he lied about when his contacts with Mifsud started. Papadopoulos said they started before he was an adviser on the Trump campaign. Technically, he was correct. They started after he learned he would becoming an adviser, but before the position actually started.
Mifsud told the FBI that he knew nothing about the stolen emails, that he didn't say anything to Papadopoulos and that he wasn't a Russian operative. However, Democrats on the House Intelligence Committee describe him as "Russian-linked." His ties are mainlyto Western governments and institutions, evidence he may be working with Western intelligence. The DNC reportsthat he may now be missing or dead. They have been unable to find him in order to serve him in a lawsuit against the Trump campaign, Wikileaks and Russia over interference in the 2016 election.
Papadopoulos wasmerely a "28-year-old fourth-tier Trump adviser," as Kimberly Strassel from The Wall Street Journaldescribes him. If there was Russian collusion going on, it would not have been delegated to him. But prosecutors were able to scare him into thinking a jury could convict him of serious crimes. This is despite the fact he never facilitated any action that resulted in the Russians influencing the election. He merely talked to a few people who mayhave had ties to Russia.
The Mueller team — of which 13 out of 17 are registered Democrats — knows what they're doing. Anyone connected to Trump who has anyties to Russia is a target, because it's easy to call it collusion and make Trump look bad. Who are they going to go after next?