How do we refresh God's joy in our lives?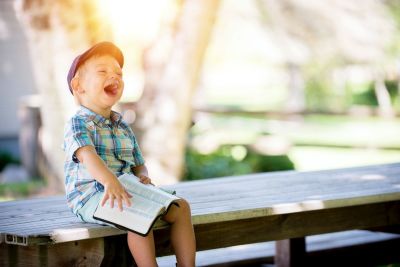 People like to discuss what they enjoy. Our Christian faith is similar. Believers who have been touched by the Lord Jesus enjoy talking about Him, about theology, Scripture, ministry, and the Christian experience. Unfortunately, Christian faith can often be overwhelmed by the frenzy of life and its myriad of distractions. The Christian life often drudges along without joy. Thankfully, we can always be spiritually refreshed. As Jesus said, "These things I have spoken to you, that my joy may be in you, and that your joy may be full" (John 15:11). The question arises: how do we refresh His joy in our lives?
Perhaps the greatest coach in NFL history was Vince Lombardi. The Super Bowl trophy is named after him. Lombardi once addressed his players at the initial team meeting of a new season and said, "Gentleman, this is a football." His point was not condescending. Lombardi was emphasizing the importance of never forgetting the game's basics and the need to master them in order to succeed. As Christians, we should appreciate Lombardi's point for our own spiritual battles. Essential to a triumphant Christian life is knowing the sufficiency of the Word of God for faith and practice.
When we transitioned from non-Christian to Christian by God's grace joy was also imparted to us by the Spirit. It was unmistakably real. We should be teaching more about the importance of joy. Remember that throughout the ages the joy of Christians became a powerful testimony. Likewise a thriving church will demonstrate an aura of joy in their midst. Without it, a life of Christian fellowship and conversation lacks excitement. His joy is also indispensable for those inevitable times of hardship. As Nehemiah consoles, "And do not be grieved, for the joy of the Lord is your strength" (Neh. 8:10).
It's a matter of prioritizing things. When Jesus visited Martha and Mary, He commended Mary for acknowledging her priorities. Jesus said, "Martha, Martha, you are anxious and troubled about many things, but one thing is necessary. Mary has chosen the good portion, which will not be taken away from her" (Luke 10:41). As Christians, we must acknowledge who this Jesus is that entered our lives, what He has factually done for us, and that He cannot "be taken away."
Think about this. We sit in our sanctuaries and worship the Lord Jesus wholeheartedly; we listen to the sermon and learn about discipleship; we give of our hard-earned money for the advancement of His Kingdom. As soon as we step into the foyer, our conversations are on sports, business, politics, vacations, while complementing one another's fashion. Nothing is wrong with discussing these topics, but if we were to ask what one's thoughts on the Lord Jesus have been lately it would be deemed weird. This Sunday after the service I asked a fellow believer what they have been learning about Jesus lately. Perhaps the weird factor may apply if we were to ask that question to a passerby at the mall. The context, however, is after worshipping Him, after taking notes on how to grow in the Christian faith, and after contributing monetarily that such a question is becoming incongruous.
Mainstream culture has affected us more than we care to admit.
The scriptural reality that should grip believers is that "we look not to the things that are seen but to the things that are unseen" (2 Cor. 4:18). In truth, we follow an intangible entity and are confronted constantly by tangible appeals, such as internet surfing, social media, YouTube, and entertainment streaming. Sure, we all spend time on them, but it's also high time to prioritize the Lord Jesus in our lives. We will become happier.
Daily, I step back from this frenzied world and refresh myself with a reading of Scripture. When I mention this to some of my Christian friends, I am puzzled by the grimaces I now receive. Somehow, Scriptural reading and thirsting for God seem rare. No time. Too busy. Yet binge-watching a program for hours has become commonplace. Talking about Christian faith has been replaced by conversations about celebrities, cultural icons, and social media influencers because joy in the Lord is not flourishing.
I encourage believers to rekindle their joy by making time for personal Bible study. If you haven't studied your Bible for some time, do not despair. You can begin by reading two or three verses daily. Even one verse is a start. Let's meditate on a verse together: "Though you do not now see him, you believe in him and rejoice with joy that is inexpressible and filled with glory" (1 Pet. 1:8). Every genuine believer has tasted this "unspeakable joy." It's a potent fruit of the Spirit in the life of discipleship. The central point of this verse is, "though you do not now see him, you believe in him …" We can only connect with Jesus by faith. There is definitely room for natural theology to nurture our understanding of faith, but it's the belief that Jesus is our personal Savior and Lord that requires strengthening by scriptural reflection. The fruit of this spiritual exercise will definitely produce a much happier Christian faith.
Nevertheless, every believer will periodically have doubts. As Paul said, "If we are faithless, he remains faithful, for he cannot deny himself" (2 Tim. 2:13). The Lord is constantly seeking to fellowship with us, and to impart His sublime joy. So, even the faith of a "mustard seed" is a good foundation. Let's be bold and not think that because cultural sophisticates pooh-pooh the Bible that there is no point in reading it. Anyone who has encountered the Lord Jesus personally knows otherwise. An open-minded and careful reading of Scripture will reveal that it's not a human invention. Over many epochs, 39 or 40 authors who mostly never met, and who were in different political and cultural settings, continued to reveal cohesively the plan of an infinite mind.

The foundations of Christian faith are well established in the Bible and studying them will strengthen us towards endless fulfillment. Let's seek to identify with the Psalmist's experience, "How sweet are your words to my taste, sweeter than honey to my mouth!" (Ps. 119:103).