I wish all Christians were fanatics for Christ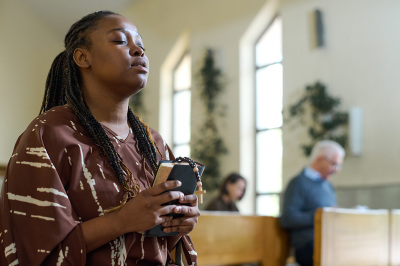 Fanaticism is a word that most Christians bristle at. Let's pause a bit and reflect on this. Is there really anything wrong with Christians being filled with zeal for Christ? Shouldn't we have unquestioning enthusiasm for the same God who came down in the likeness of a man and died to save our souls?
It is important to note that the value of fanaticism is determined by the cause. Some are fanatics for evil agendas and their extreme zeal causes them to commit atrocities. This is not the case with Christ's disciples. These are men and women who love Christ dearly and who desire to follow His footsteps. They do not tolerate evil; they do not compromise their faith and they zealously pursue the lost to see them come to know Christ as well.
Christians have always been maligned by their respective societies. According to the Apostle Paul, "So when we preach that Christ was crucified, the Jews are offended and the Gentiles say it's all nonsense" (1 Corinthians 1:23).
Christians should not be afraid of being called fanatics since Christ Himself was also called the same names: "But when His own people heard about this, they went out to lay hold of Him, for they said, 'He is out of His mind'" (Mark 3:21). Paul has also labeled a fanatic who had lost his sense of reasoning. "Now as he [Paul] thus made his defense, Festus said with a loud voice, 'Paul, you are beside yourself! Much learning is driving you mad!'" (Acts 26:24).
It is absurd that the world accepts excessive enthusiasm in sports, music and media, but no one brands the key players as fanatics. Honestly, I wish all Christians would be seen as crazy people who follow their master with excessive zeal and uncontrollable passion. Some of us who are respectfully sophisticated and do not want to be associated with Christ should rethink where our true allegiance lies.
Given just how tepid Christian devotion is nowadays, a lot of Christians would probably accuse Him of being too zealous. Driving out the money changers from the Temple grounds would've probably been roundly condemned by mainstream evangelical voices everywhere. That's a huge problem.
Evil thrives in our societies and nations because Christians are embracing the world for fear of being labeled "fanatics." However, the devil only fears so-called fanatics and finds it difficult to promote his agenda wherever they live.
There is a need for all of us to be more obsessed with the truth of the Gospel and avoid compromise and easy-going tolerance, which ultimately stands against Christ and His Kingdom. One of the greatest needs in the Body of Christ today is for every Christian to become more enthusiastic about his or her faith in Jesus Christ; not less. The devil and his agenda cannot be thwarted by lukewarmness.