India: 10 years after riots, innocent Christians still suffer, wait for justice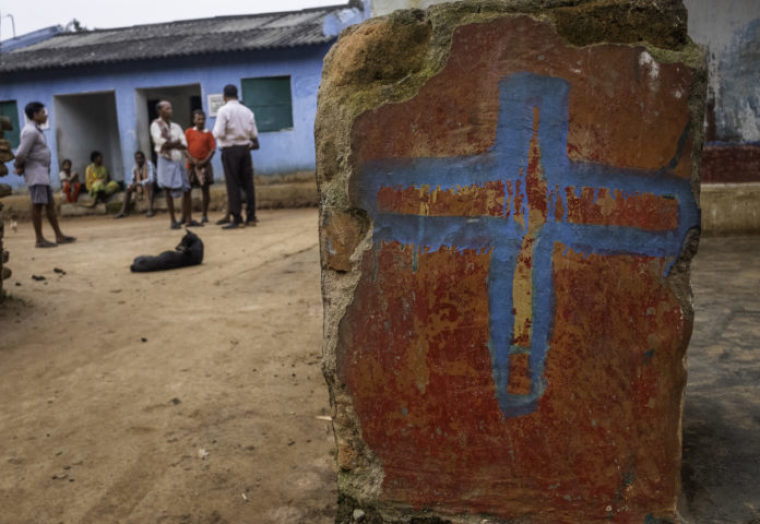 A widow in Kandhamal, India, folds her hands in prayer. In 2008 a mob of Hindu nationalists murdered her husband before her eyes for their Christian faith. After 10 years, she along with other widows who faced the same fate, still gather together to encourage each other, and worship Jesus together.
A group of seven women in Southern India come together to talk, to cry, and to pray.
They come together as Christians, they mourn together as women whose husbands were murdered right in front of their eyes. Some of them were holding their husbands as they were brutally stabbed to death in the chest and face. One of them painstakingly reminisces of the day she saw her mother burned alive.
The women witnessed the most heinous and extreme forms of injustice, creating a lifetime of afflictions, held firmly within a deep emotional scar. The wounds of which are stitched together by steadfast faith that their Lord will deliver them from the pain of this life, and that one day they will reunite with their husbands in Heaven.
Their entire village region was ravaged by hate-filled actions. Every house was burned to the ground. Those who didn't lose their father, lost their brother. Those who didn't lose their brother, lost their husband.
In northern India, a small car zips through the busy streets of Kashmir. The driver, Arif, spent his whole life saving enough money to buy this taxi, known in their culture as an 'auto rickshaw.' With every passenger that steps into his vehicle comes an opportunity for him to preach the Gospel of Jesus Christ.
In a state that is 99.5 percent Muslim and violent toward individuals of any other religion or set of beliefs, this is what he does.
He shares this Gospel in that car to the most rejecting of souls; that was, until locals caught on and burned his auto rickshaw, his livelihood, the way he supports his family, to the ground.
The vehicle he drives today, he rents. He does this to keep his business alive, but does so at a major cost. That cost, that burden, is no greater than the burdens that the nonbelievers whom he preaches to carry with them in their lives every day, and so he continues to proclaim the name of Jesus.
All around him are armed military and police. To his right there is a meeting place where militants and extremists come to stone people to death. Amid the chaos, a light shines bright out of an auto rickshaw that navigates through these streets of hate, spreading love through evangelism.
Hundreds of kilometers away in Odisha, a Christian leader stands on top of his roof, looking out into his community. The backdrop is dominated by massive mountains and a verdant jungle that harmoniously make up the scenery. He points at several men working in the street, one by one, identifying them as some of the arsonists that worked together to burn down his home and every other Christian home in the area.
His house has since been reconstructed; today this is where he lives, where he serves, regardless of the conditions and persecution he faces. This is what life looks like for a Christian in much of rural India.
The riots
On Aug. 23, 2008, Swami Laxmanananda was murdered in the Kandhamal district of Odisha, India. Local reports show that at the time of the murder, his bodyguard was not present and police guards fled when the assailants entered the building. Police immediately imprisoned seven Maoist men who they believe organized the murder of the Hindu leader.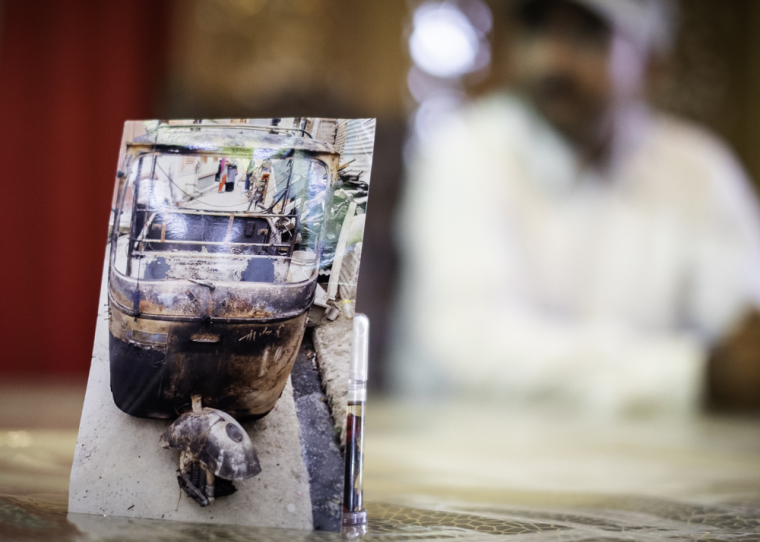 During this time, Sangh Parivar, an offshoot group of the Hindu nationalist organization RSS (Rashtriya Swayamsevak Sangh), blamed Christians for the murder, saying it was an international conspiracy organized by the church. They declared that Christianity was banned in Kandhamal.
Deadlines were issued to Christians who were commanded to denounce their faith and follow Hinduism; those that didn't comply were often arrested, buried or burned alive, or publicly slaughtered. Reports show that riots throughout Kandhamal and surrounding areas lasted for nearly three months.
Humble Christian villages tucked deep into the pockets of a vast mountainous region, where souls were saved and ministries were formed, wiped out by an evil flame that shot through the jungle. When the flame dissipated and all that remained was a mixture of dirt and ash, the scene was almost unfathomable, even in the darkest of nightmares: 100 Christians dead, 300 churches destroyed, 600 homes demolished, and 56,000 people were now homeless. There are some heroes in this story but their reward was a lifetime sentence in prison.
After just  40 days, police released the seven Maoist men originally suspected of organizing the murder, and arrested seven local Christian men.
A wife of one of the imprisoned innocents grabs at her sleeve, dampened by the tears that have surged down her face, recounting the horrible injustice through the help of a translator.
"In the middle of the riot, our husbands were volunteering to help the people of the villages. They were directly targeted because they were known to be the people who were helping their own people."
BJP (Bharatiya Janata Party) leader Pravin Togadia (not the police) declared that these seven Christian men were the alleged killers. Propaganda was published using fake quotes and fabricated storylines to back the BJP leader's claims, none of which were ever proven to be true. Several of these men have proof that they were over 50 kilometers away from the crime scene at the time of the murder. During the first four years of the trial, there was no evidence that any of the seven imprisoned Christians killed the Swami, though they were all deemed guilty and sentenced to life in jail.
"These brothers were pulled out of their houses at midnight," said a local Christian leader. "They were not asked to come to the police station politely, they were taken without any cause."
Put yourself in this situation: today you're putting aside everything in your life to go help those who have nowhere to go and no one to help them. Tomorrow, you'll be put behind bars for the rest of your life on
Earth. The climax in this narrative is when your door gets plowed through in the middle of the night. Unexpected, unwarranted, and unimaginable. You get pulled away as your family weeps and huddles for protection on the cold, dirt floor. The only thing that each of you know is that when the sun comes up tomorrow, life will be different forever.
The men who were taken away first heard about the Swami's murder when a local Catholic
priest brought the news to their villages in person. Reports show that six of the seven accused men are illiterate, one is described as handicapped and nonsocial, and all of them were known to be Christians.
Bouts of injustice against the affected families continue still to this day. According to a local Christian leader, "when the independent judge was there, he was in favor of the bail, but all of a sudden he got transferred, so a new judge came."
Since then, the case has been delayed and though the women have been assured that their husbands will be bailed out, there has been no noteworthy progress. These women, drawn together in tragedy, grieve over the course this case has taken. When the men were first imprisoned, they were put in the same jail, but have since been moved to different jails throughout the district. Still, the estranged wives have been visiting their husbands monthly for the past 10 years.
One of them quivers as she opens her mouth to speak. She says that their husbands hav been able to spread the Gospel of Jesus Christ while in prison. But as the narrative shifts, her voice begins to tremble and she recounts a time of greater hope. A time when the judge in charge of the case could be viewed as
their savior, their means of making things right in their lives. But as he abruptly departs, reality sets in – he was never their savior to begin with; their savior is in Heaven, where He reigns and continues to watch over this case, which is in the state's highest court. Faith is lost in the judicial system, but faith is found in the work that their Lord and Savior Jesus Christ has done for them on the Cross. They recount His
sacrifice and patiently remember the country's national motto, "Truth alone triumphs."
Today, there is an online signature campaign to release the innocents, which you can visit at www.release7innocents.com. At this writing, more than 72,000 people have signed the petition.
The aftermath
Prakash, the Christian leader in Odisha, comes down from his roof and welcomes guests into his house. He offers them tea, bread, and a word of prayer. He leans back in his chair and reminisces. In 2007, he brought 40 orphaned children into his home, a common measure among pastors in areas ravaged by disaster in India. By 2008, radical locals wanted to kill him.
"I was bound to leave my housing by evening," he recounts. "I left everything. I went to the forest with the children. By 7:30 they burned down my house."
The next two days were spent deep in the wilderness of the jungle, the next two months were spent in a relief camp, or rehabilitation home site. In this scenario, Christian nongovernment organizations send representatives to set up tents and give the newly homeless people food and supplies to sustain them for the time being. This is the process by which many of the aforementioned 56,000 that became homeless were given shelter following the riots.
Two months in relief camps passed and Prakash returned to his property, which now housed the remains of his former home. The government offered him money to help with the repairs and told him he was free to return here, but they gave him no assurance that it would be safe. The two-year rebuilding process was underway, following a generous donation from Christian NGO's to help pay for the rest of the reconstruction.
Still, many others remained in relief camps. The timing could not have been worse, as this was also monsoon season in Southern India. The Christian women who were widowed were placed in a high security rehabilitation area, for safety reasons. Each day passed, and more rain came. Their dirt floors had turned into mud. They could no longer eat or sleep on the floor, as they are accustomed to in their culture. According to them, conditions became so severe that they could not even reach the bathrooms outside of their tents. With their children, they prayed and waited.
"Only by faith are we able to overcome that tragedy," said one of the widows. Balancing the loss of husbands, fathers, brothers, and homes, some of their greatest prayers at this point were just for a
stable floor to sleep on.
The losses these women and children endured, and the conditions they now live in, are closely traced back to actions of members of the RSS and BJP, the perpetrators of these riots.
A story exists in local Christian circles that shortly after the riots, a herd of wild elephants migrated through Kandhamal, just as they do every year. This migration usually occurs in December, though in 2008 it happened shortly after the riots in August. The extremists that started the riots led an evil plan to wipe out every Christian home in sight. The elephants that were on migration returned the favor. Local reports show that non-Christian villages, home of RSS and BJP members, were completely wiped out as elephants stormed through their communities. Along the way in other villages, some Christian homes were damaged, though no Christians died. In the end, reports show that at least five members of the RSS were killed in the elephant migration of 2008.