Mister Rogers Documentary Left Me in Tears (Film Review)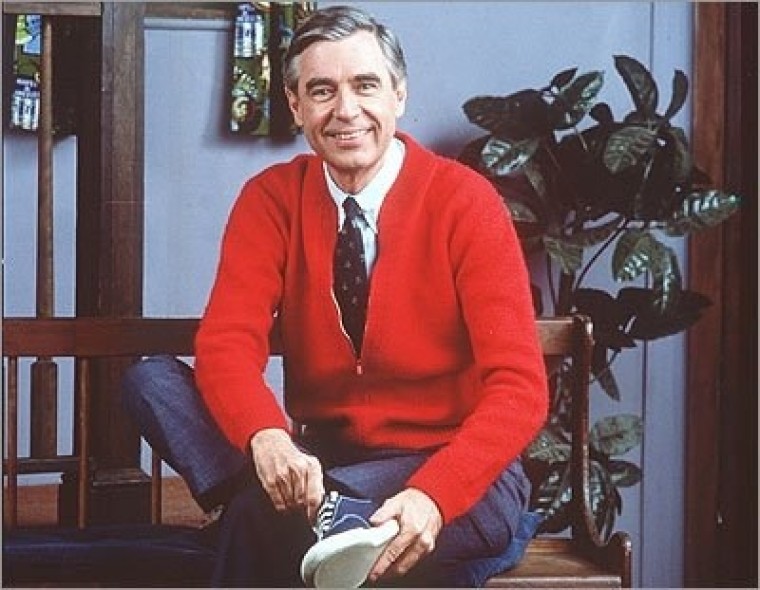 Full disclosure: I have never seen an episode of the long-running PBS children's show called "Mr. Rogers' Neighborhood." The only reason I went to see "Won't You Be My Neighbor?," the documentary about Mr. Rogers and his show, was because we were visiting friends who very much wanted to see it. Thank you, dear friends! The movie was very special—poignant, profound, elegantly understated and brimming with kindness, warmth, and understanding.
In one way, the documentary is like the old show itself: a simple story with cheap production values featuring a plain vanilla un-star-like "star." In another and fundamentally crucial way, the documentary is different from the show: it is primarily for adults instead of children. Whereas "Mr. Rogers' Neighborhood" was rated G, "Won't You Be My Neighbor?" is rated PG-13. It features adults candidly and sometimes colorfully talking about the adults who made the TV show.
"Won't You Be My Neighbor?" tells the dual stories of the long-lived TV show (1968-2001) and of Fred Rogers (1928-2003) himself. Along the way, we get to know Mr. Rogers' real-life family—his wife and two sons—and his TV family. Both families share a lot of love and affection.
This documentary showed me how often Mr. Rogers used his show to comfort children by courageously and gently addressing such challenges to childhood happiness as the death of a family member (including pets), divorce, scary news stories about war, etc.
The way the documentary makers weave elements of Fred Rogers' personal life into the narrative about the show is refreshingly original. "Won't You Be My Neighbor?" is definitely not an "everything you ever wanted to know about Fred Rogers" indulgence. The little we learn about his childhood appears late in the documentary. The rumor that I had heard about Mr. Rogers' military record was debunked. We come to see a man whose work was the embodiment of his life and values.
What surprised me most in this documentary was that Mr. Rogers was the target of denunciations and protests. Some adults vehemently attacked him for thwarting human development through the subversive technique of telling children, "I like you just the way you are."
Huh? All I can say is that those critics must not have ever had children themselves. One of the most important things a parent can do for children is to help them feel comfortable in their own skin. Mr. Rogers wasn't telling 5-year-olds that they would never have to grow up and get a job. He was giving them the reassurance that it's OK to be a child today, and not to feel that they had to have the adult world all figured out while they were still in kindergarten. Fred Rogers had the wisdom to realize that the world can be a very confusing, even threatening, place to children, who lack the emotional and rational maturity to cope with all of life's challenges. How immensely important, then, was his gentle, comforting voice reassuring kids that despite its bumps and bruises, life can still turn out well.
Others condemned Fred Rogers for not being condemnatory. The documentary makes clear that Mr. Rogers, an ordained Presbyterian minister, upheld Christian standards in his life and on his show, but refrained from blustery denunciations. It becomes clear in the documentary that Mr. Rogers' saw his ministry as not to sit in judgment and condemn, but simply to love others. He was content to leave the ultimate judgment of individuals to God.
Like many in the cinema where I saw "Won't You Be My Neighbor?" I had some tears in my eyes. I was deeply moved by how beautiful and powerful a loving heart can be. As I left the cinema, I almost felt a sense of culture shock. At a time when Hollywood relies on over-the-top stimulation to entertain us, this low-key documentary about an unpretentious man and his unpretentious show delivered a deeper, more genuine emotional experience. If your faith in the goodness of mankind needs a boost, go see "Won't You Be My Neighbor?"
Originally posted at The Center for Vision & Values.
Dr. Mark W. Hendrickson is an adjunct faculty member, economist, and fellow for economic and social policy with
The Center for Vision & Values
at Grove City College.