There should be no argument: No one has the right to harm any child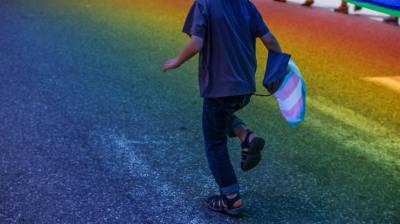 There should be no argument: no one in Louisiana has the right to harm any child.
When dealing with legislatures, ideologies and money, though, even the simple concept of child safety becomes contentious. Since enough votes were tabulated in order to proceed with a veto session, in keeping with the provisions prescribed by the state constitution, we will soon find out if the Louisiana State Legislature has the courage amid great pressure to protect the most vulnerable among us: those children who have been confused or manipulated by the current culture war into believing they were "born in the wrong body."
The battle looming over Governor John Bel Edwards' veto of HB648 by Rep. Gabe Firment, a bill intended to prohibit any attempt to chemically or surgically modify the sex of a minor in the state of Louisiana, would not only leave Louisiana children vulnerable to this devastating medical treatment, but it opens the door to vulnerable children in surrounding states. Louisiana is currently an island in a sea of states that are in the process of passing or have already passed legislation to protect children from this harmful medical intervention.
Despite incredible bipartisan support and tremendous public support that was utilized to resurrect HB648 after Republican Sen. Fred Mills, a notorious Edwards puppet, killed it in a Senate committee, the governor vetoed the bill. Now it is left in the hands, once again, of the Louisiana Legislature.
It has been stunning to watch as medical piranhas have spread across the deep South, set up clinics, and begin to advertise online the services that their "gender" clinics offer. If the speed at which these medical practitioners moved from 2022-2023 is any indication of what is to come, a category 5 hurricane will look like a tiny thunderstorm when the doctors and patients from other states flood our state to join those already here, creating a medical industrial complex of "gender-affirming" harm.
Many important issues are at stake but none more important than closing the state lines by passing HB648 to protect Louisiana children and all those that will flood the state seeking so-called medical care that is neither FDA-approved nor backed by sound medical evidence.
What makes this situation even more grave is that Louisiana has no minimum age for medical consent [1]. Yes, you read that correctly! In the state of Louisiana, minors do not need parental permission nor are doctors required to inform parents of any treatment their minor child seeks on their own behalf.
That means minors from out of state will be able to cross the state line and access "gender-affirming care." As if it isn't bad enough to leave the children of Louisiana open to such harm, it is blatantly irresponsible to open the gates when every surrounding state worked tirelessly to pass legislation that would protect their children. Louisiana clearly aspires to be the mecca of GAC for minors. School-based clinics are set to open next across the state where doctors will be free to harm children without any obligation to notify parents [2].

Edwards is currently the lamest of ducks, essentially powerless, with his last executive act the veto of legislation placed on his desk following the regular session. That, along with a "veto-proof" vote in both chambers, should make an override inevitable, but there are other factors at play that make a "sure thing" only a possibility.
The most obvious factor is the weak leadership in both chambers. In the only other veto session that this legislature has seen, they convened only to adjourn with no vetoes overturned. Edwards is termed out and has no more power over budgets or line-item vetoes: every veto should be overturned, but even more so the flagship bill of the session: HB648, which simply seeks to protect Louisiana children from deceptive and harmful medical interventions.
What's at stake if they do not act? The health and well-being of Louisiana children and countless children in surrounding states.
---

1. https://legis.la.gov/legis/Law.aspx?d=964338

2. https://accesshealthla.org/school-based-health-centers/
Jill Hines is the co-director of Health Freedom Louisiana.