Parents, don't let Washington state take your children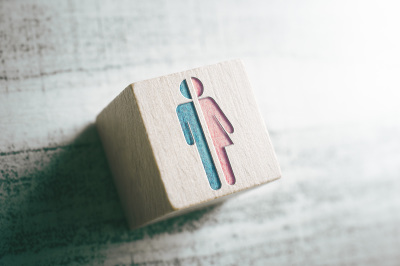 Awkwardness and puberty go hand in hand. Adolescence is filled with varying degrees of discomfort for most young people and it's common for kids to have disagreements with their parents. Yet no matter how many arguments a family has, a child's parents are his or her strongest advocates.
But a new bill in Washington state, signed by the governor on May 9, seeks to come between minors experiencing gender dysphoria and their parents. SB 5599 is the most shocking and extreme bill I have ever seen, and that's why I have spearheaded Referendum 101, in keeping with the Washington state Constitution's allowances, to revoke this horrible legislation. If we acquire 200,000 signatures to the Secretary of State by July 22, this referendum will appear on the ballot this fall, and SB 5599 will not take effect on July 23 as currently written. 
Current state law already enables minors 13 and older to obtain puberty blockers, cross-sex hormones, and body-mutilating surgeries without parental knowledge or consent. But with SB 5599, minors of any age who are "seeking gender affirming care" will be hidden from their parents and placed in host homes so they can obtain all of these medical, given permission by their state-appointed guardian instead of their parents, regardless of their age.
This new legislation capitalizes on policies and laws already in place that have progressively added the hooks of transgender ideology into every facet of our society. At present, most school districts in Washington state currently have a policy which requires teachers to keep secret from parents if their child expresses a "gender identity" at school that is different from their biological sex. These are policies which work to replace a child's parents with state-approved guardians.
The mother of 14-year-old Sage found this out firsthand in 2021. Unbeknownst to her mother, Sage had questioned her sex at school. This was kept from Sage's mother by school officials and when her mother found out, Sage panicked and ran away. School officials keeping secrets from her mother ultimately resulted in Sage being sex-trafficked not once, but twice.
But despite cases like Sage's, which exemplify the dangers of policies that exclude parents from the lives of their children, some school officials in Washington state are in favor of this predatory bill. In the SB 5599 committee hearing in the House, the vice chair of the Tacoma School board, Lisa Keating, was one of the few people to testify in favor of the bill.
Not long ago, a friend overheard a 6-year-old neighbor girl arguing with her little brother. The young girl disagreed with her brother when he referred to her as a girl. When the brother asked if she is a boy, she told him, "No! I'm nothing!"
If a 6-year-old girl is influenced to think she is "non-binary" but isn't even mature enough to properly express this concept, she should not have her fantasies affirmed while her parents are shut out of her life.
But in today's society, schools, libraries and social media indoctrinate kids with the lie that "gender is a fluid spectrum." If any minor expresses confusion about their "gender identity," policies are in place to make sure no one will tell their parents. At school this 6-year-old girl who declared herself "nothing" will be told, "Your parents will never accept you!" And if SB 5599 is enacted as law, arrangements can be made to send her to a host home directly from school one day, without ever notifying her parents.
With SB 5599, parents not sufficiently supportive of their child's gender identity, including not using the child's preferred pronouns, would be considered the same as abuse or neglect. Non-affirming parents would be labeled just as unfit to parent and seen, in the eyes of the law, as child abusers.
As another anecdotal example, I also personally know a mom from a parent support group I'm a part of who told us about her daughter, Sarah (not her real name) inviting two friends over for a sleepover. One of Sarah's friends was a "trans boy" named Jake (not her real name). Sarah's mom wasn't sure if she should have a "boy" over, but in the end decided it was fine. We all know it was fine because Jake is really female.
When Sarah's mother got a text from a mom asking if it was okay if her daughter stayed the night, she asked Sarah if she'd invited another friend over. Sarah told her mom that Jake's mother does not accept Jake as a boy. Jake's mom insists on using "his deadname" and won't respect "his" pronouns. So, Sarah's mom texted back the mother of the girl, who is pretending to be a boy named Jake, that it was okay if Jake stayed the night.
At the sleepover, Sarah's mom mistakenly referred to the gender-confused girl with she/her pronouns, but she quickly corrected herself and apologized. This trans-identifying girl said it was more than her mother would do. She later asked Sarah's mother if she could live with them. Sarah's mom thought she was joking. She wasn't. Sarah and her friend, the trans-identifying girl called Jake, are 12 years old. Under SB 5599, Sarah's mom could easily involve the state so that "Jake's" mom would never see her daughter again.

Her mom would officially be labeled as unable to care for her trans-identifying daughter and any future visits she had with her daughter would probably be supervised. During these supervised visits, she would most likely be forced to refer to her daughter as a boy named Jake.
After minors are stripped of the protections of their parents and placed with strangers, they can even have "gender-affirming surgeries." SB 5599 makes all "gender affirming care" available to minors of any age, as defined by RCW 74.09.675. This includes "facial feminization surgeries, and facial gender affirming treatment, such as tracheal shaves, hair electrolysis, and other care such as mastectomies, breast reductions, breast implants, and any combination of gender affirming procedure ..."

This is how Washington state taxpayers will ultimately be footing the bill for the medical "gender transition" of minors. This completely outrageous bill was made a law by the Washington State Legislature, passed along partisan lines late in the night, despite overwhelming opposition by the people of Washington state. It preys on the most vulnerable among us — our children.

If R-101 gathers enough signatures, the eyes of the world will be on Washington State as voters will get to decide if the state can hide children from their parents because they won't play along with "preferred pronouns", and if the state can place children with strangers so they can sterilize and chemically castrate them.
Do voters really want taxpayers to pay for kids to have "gender affirming" surgeries while depriving the children of their most devoted advocates — their parents?
I, and countless moms and dads across the Pacific Northwest, think not.
Dawn Land is a Catholic, homeschooling mother of three. She is an activist who advocates for the protection of children and women by speaking and protesting against the predatory laws, regulations, and policies of transgender ideology in our society. She has spoken in countless board meetings and hearings, and protested outside pediatric gender clinics, as well as the national American Academy of Pediatrics (AAP) convention and the national Pediatric Endocrine Society (PES) convention. Dawn and her family live in western Washington State.