The mental health crisis in today's kids: Who's to blame?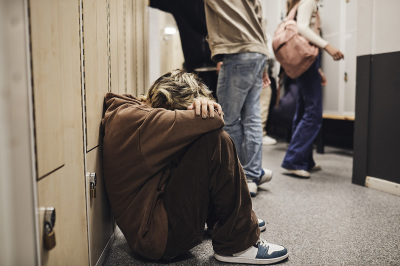 Officials talk incessantly about the mental health crisis among children, and they blame anything from COVID-19 to social media. While I agree COVID school shutdowns and unsavory social media platforms added to the problem, I don't agree with government schools addressing the problem for which I assert they created.
Led by the federal government, Marxist schemes are being implemented in America's schools where children's minds are being pumped full of hate for themselves, others, and their country. All the while, government schools in collaboration with physicians have been drugging children for decades to control their behavior (ADD and ADHD), and the side effects of prescribing amphetamines to young children for many years have the real potential to increase violent behavior and mental disorders and eliminates the ability for a child to learn to regulate their behavior, a.k.a. self-control.
We must also add confusion from government schools telling young children they might not be their biological sex and robbing their innocence with sex talks including homosexuality lessons long before children are even thinking about sex. In 2013, the American Psychiatric Association (APA) changed the term "gender identity disorder" to "gender dysphoria." Many APA members wanted to remove it from the list of mental health disorders altogether to normalize the disorder, but the majority voted to merely change the name to remove the stigma of a "disorder" and ease the perception of what is clearly and definitionally a mental health disorder. The compromise was made so that insurance companies will pay for treatment. After all of this, school officials still wonder why children are having mental health problems?
The government's solution to the mental health crisis they created is to implement mental health programs in schools under the title of "social emotional learning" (SEL). Schools across the country who took COVID relief funding were required to implement SEL programs. It is common practice for the federal government to provide money to America's schools with strings attached so they can control local schools. While on average a state only receives about 10% of their education budget from the federal government, the feds control 100% of classrooms through financial bribes.
One SEL program being considered by a school district in Michigan is called "Clayful," which is a virtual mental health coaching program where children can interact by texting with counselors. The program doesn't require parental consent to have a student participate. In fact, unless there is a threat of self-harm or a threat against the district, student participation is kept confidential.  
Has anyone considered the effectiveness of online therapy? Data mining is a big risk; privacy, hacking, and even selling data is a real concern. How could we know what is happening? Even assuming the therapist is good, virtual counseling misses body language and visual cues. Online therapy may work for adults, but doesn't it seem like an opportunity to manipulate and nudge young children in bad directions? 
Mental health IS health, and in most states, parents must not only be informed and provide permission for all health interventions, but the counselor and their notes about the student should be made available to the parents, as well as diagnosis and treatment recommendations. How did schools gain the authority to provide medical intervention to children? Schools are way outside their bounds. Children are failing academically, and schools need to focus on student learning. Student health is the responsibility of parents — not schools!
A recent Harvard study concludes that homeschooled children are happier and have fewer mental health issues than children who attend government schools. If avoiding the harmful influences of government schools is clearly the path to happiness, is it any wonder so many parents are deserting them for the mental health and wellbeing of their own kids?
Sheri Few is the Founder and President of United States Parents Involved in Education (USPIE) whose mission is to end the US Department of Education and all federal education mandates. USPIE has established 20 state chapters and is growing rapidly amid the national outcry from parents who want to regain control of their children's education. Few is a nationally recognized leader on education policy and is often quoted in conservative media. Few has spent much of the last year exposing critical race theory and serving as Executive Producer for the new documentary film titled "Truth & Lies in American Education."