Many police officers are dying by suicide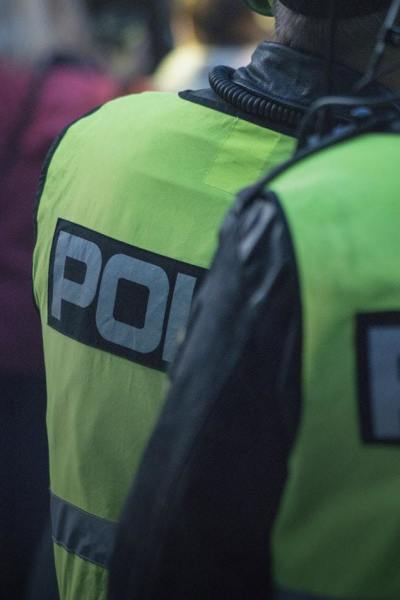 I responded to several suicide scenes when I was in uniform, but one in particular stands out. It was right before Christmas, and the woman left a note. It was a bitter note, making it clear that in her mind, the suicide was meant to punish her estranged husband. I realize that not everyone who takes their own life has that type of goal in mind. They are usually in pain and just want the pain to stop. I don't claim to be an expert on suicide—I've never contemplated it, and I honestly don't understand it—but I recognize that people who do consider it a solution need help. As a police officer I was trained to try to help suicidal people not hurt themselves. But what happens when the tables are turned, and it's the cop considering suicide?
Sadly, cops do kill themselves. It's a growing problem that has many causes, none easy to pinpoint or deal with. There is hope, there is help out there, but a culture shift may be necessary.
Recently, a man I worked with and around years ago committed suicide. We weren't close, but he was a brother in blue and I remember him as tough and hardworking, so I was surprised when I read about the circumstances of his death. A few months earlier, another colleague, one whom I'd trained many years ago, also killed himself. I couldn't believe it—two great cops and great people dead by their own hand. What was happening? Unfortunately, it opened my eyes to a much larger problem. Cops kill themselves at an alarming rate, and it's getting worse.
According to bluehelp.org, "In 2018, at least 159 officers died by suicide, nine percent more than the total number of line-of-duty deaths resulting from 15 other causes such as felonious assault, patrol vehicle accident, heart attack, [and] duty-related illness."
That number staggered me, and sadly, it's since been updated to 165 as more suicides have been verified. Unfortunately, I'm used to seeing reports of officers killed in the line of duty while scrolling through my Facebook feed, but I had no idea how many great people we were losing to suicide. I've always believed that suicide was a permanent solution to a temporary problem.
So why are so many cops taking their own lives? Police officers see the worst of society on a regular basis. Auto accidents, shootings . . . the list is endless. I remember a call that went out when I was in uniform: a man had drowned his two toddlers in the bathtub and then put their bodies in the dumpster behind his apartment complex. At the time, I was grateful that it wasn't my call, but it was someone's. How do you deal with something like that, especially if you're a parent? That cops suffer from PTSD should be a given. But sometimes it's not. Often, in addition to the pressure of the job, officers find no help from their agencies. PTSD is not as obvious as a gunshot wound or some other physical injury, and some departments are slow to catch on to issues officers may be dealing with.
At the same time, cops, especially those in uniform on active patrol, have to project an image of being in control. It's command presence: you drive straight into chaos and have to sort it out. There is no time for you to be indecisive—that could get you or a partner hurt or killed. So if you admit that the last call you went to is bugging you, that you can't sleep because of it, or maybe you're drinking a little too much, that dents the armor. It makes you look a little weak, a little soft. Add to that the pressure of a portion of society now promoting violence against cops, as well as a segment of the media that sees the police as the bad guys in every situation. Consequently, things build up, the problems become insurmountable, the pain unbearable, and maybe when you're in that corner, there appears to be only one way out.
But there is another way. There is help, and it's not weak to admit that you need help, that the blood and guts is getting to you. Bluehelp.org is a nonprofit organization dedicated to helping officers in crisis. A lot of what they do is try to reduce the stigma around asking for help, admitting that an officer is in crisis. And they try to educate departments about PTSD and related issues so there are no barriers to officers receiving help if they need it. A culture shift—one that makes it okay for a police officer to say that they need help without diminishing them in any way—may be slow in coming, but it's beginning.
Every time a cop is killed by a criminal or by his or her own hand, society loses as well. I pray that we can stop the bleeding and reverse a horrible trend.
Janice Cantore is a retired Long Beach police officer who now writes suspense novels. Her twenty-two years of experience on the force lend authenticity to her stories. She has penned eleven romantic suspense novels: the Line of Duty series, the Cold Case Justice series, the Pacific Coast Justice series, Critical Pursuit, and Visible Threat. Crisis Shot and Lethal Target are the first two books in the Line of Duty series.