Stop Trying to Get God to Like You
So, today, this minute, right here, right now – stop working so hard to get God to like you, and rest in the beautiful, liberating truth that God already loves you.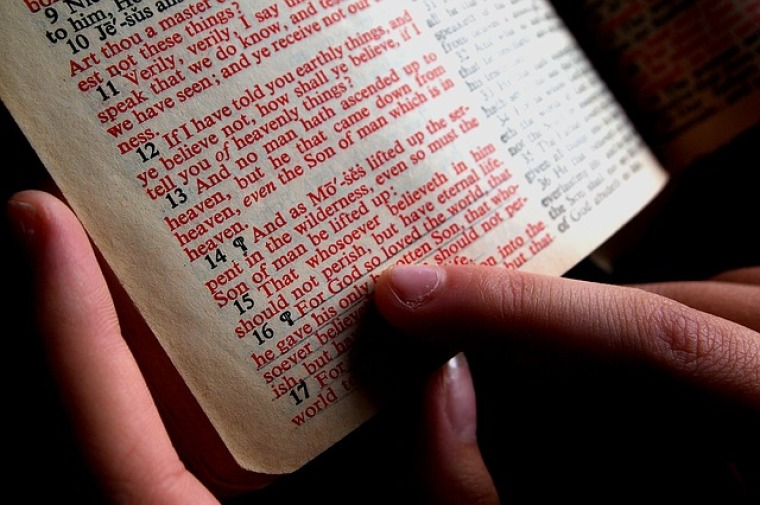 It was the middle of July and I was speaking at a student summer camp in West Texas. This particular Thursday night was just like every other night during this time of year – it was a breezy, one-hundred-eighty-two degrees. Okay, I may be exaggerating, but only by a little bit.
On this night, I had preached on a familiar passage from John chapter three. Of course, I focused on verse sixteen – "For God so loved, that he gave his only Son, that whoever believes in Him should not perish but have eternal life." As sweat dripped from the tip of my nose onto the highlighted passages of my Bible, I pled with the students to experience, enjoy and be encouraged by the truth that God loves them and sent His very best for them – His only Son. He loves you with a perfect love, so don't ever get over it. Be overwhelmed by it, rest in it and love others out of the overflow of it. The three most powerful words in the English language: God loves you.
After the message, I noticed out of the corner of my eye a young man who was standing about ten feet from me, looking as though he wanted to speak with me but didn't know how to approach. I walked over to him and he indicated he wanted to talk. We went right outside of the Worship Center so that we could hear each other.
"What's going on man?"
"Well, Shane, I appreciate what you had to say about God loving me. However, I can't enjoy God's love because I don't even think that God likes me. In fact, I am certain that God doesn't like me very much at all!"
"Wait. What? You don't think God likes you? You think He is mad at you? Did He schedule to fight you at the playground after school or something?" (Yes, unfortunately I often operate in the spiritual gift of sarcasm.)
"Ha. Nah, man. Nothing like that. I don't think that God likes me because I work really hard to keep His rules, but I still struggle with sin. I try really hard to overcome my problems, and I can't. I pray and go to church. For the most part I am a really good person. However, I still don't feel like He cares about me. In fact, I am so certain that He doesn't like me that I am starting to not like Him very much either."
Plain and simple. Trying to work really hard to get God to like you is a fruit of self-righteousness. What is this? It's the effort to become righteous before God by your own efforts. Sadly, self-righteousness is always defined by self. You decide what is right and wrong. You vainly attempt to define what is good enough for God to be pleased with you. Or, more honestly, you determine what actually pleases you. You're desperately working to get to the point where you say, "This good enough. I bet God likes me now." If we're really transparent with ourselves, the ultimate reason we want God to like us is because we think if He likes us He will do what we want Him to do.
Self-righteousness becomes its own form of religion, and religions are built on what mankind can do for their god or gods. However, the teachings of the Bible lead us in a very different direction. In fact, they lead us in the very opposite direction. It leads to a life of freedom that can only be found in the love of God.
You don't have to try really hard to get God to like you because He already deeply, perfectly, unconditionally loves you. You can forget trying to do a bunch of good things to try to get God to like you, because even when you were not trying to do good and were in fact doing a lot of bad and loving every minute of it... when your lifestyle was slapping God in the face, and you cared nothing about Him... He still loved you and gave His very best for you. "But God shows his love for us in that while we were still sinners, Christ died for us," (Romans 5:8).
But just because God loves you, doesn't mean that you will access this love, enjoy this love, or even walk in freedom because of this love. God loves everyone, but not everyone gets to experience it. How do we tap into this type of love? How do we make it our own? How do we taste its goodness? Well, the end of John 3:16 tell us how to enjoy this agape love—through belief in the Son of God. When you believe that Jesus was sent by God, that He is the way to God, and that He was God in our place on the cross, then and only then can you know this kind of love. Do you trust Him with your life? Is He the one you're trusting in for salvation because you recognize that you're a sinner who needs a whole lot of help? Or are you still trusting in yourself to be a good person? Basically, to experience and enjoy the love of God you have to accept the love of God.
Hopefully, at some point, the power of God's love will overwhelm you to the point that you would never settle for God merely liking you! Strive for more. Don't settle, until you settle in the depths of the Father's love for you.
Now, don't get me wrong. I am not saying that we shouldn't live holy lives that are pleasing to our God. I'm not saying that we shouldn't try, or that being a Christian should be easy. The point that I am making is that life change, freedom, and victory come from an acknowledgment and response to the love that God already has for us. Love is always the greatest motivator.
So, today, this minute, right here, right now – stop working so hard to get God to like you, and rest in the beautiful, liberating truth that God already loves you.
Text SHANE to 444999 to receive my FREE downloadable Devotional eBook