Threatening memo from Atty. Gen. Merrick Garland to parents comes with serious conflict of interest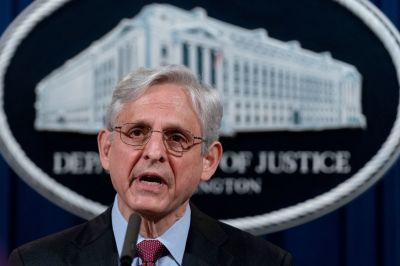 Attorney General Merrick Garland issued a threatening memo on Monday calling on the FBI to address "violent threats against school officials and teachers."
It was an obvious shot at parents who oppose schools and school boards that promote woke ideology and critical race theory in classrooms that exploded this year.
Somehow, the story gets even worse.
Fox News reported that Garland's son-in-law is the co-founder of Panorama Education, a company that works with school boards to promote "culturally responsive training" and other ideas associated with critical race theory.
According to Parents Defending Education, a nonprofit education watchdog group, Panorama received a $1.8 million contract to conduct "social and emotional learning" monitoring in Fairfax County Public Schools that collected data on students.
Asra Nomani, vice president of investigations and strategy at Parents Defending Education, tweeted more details about the Garland connection.