Warrior parents needed: Defeat Satan's attack on our children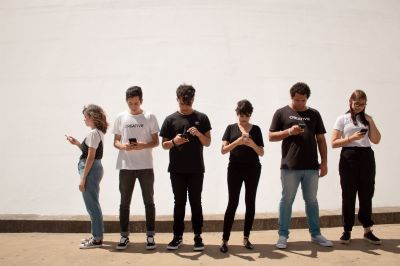 Parents have the challenge of dealing with the roller-coaster emotional ranges, physical insecurities and communal tugs that pull at their children. We hear accusations like, "Mom, everyone is doing it! Why are you being so mean?" It is no wonder we question ourselves continually.
God appointed us as the stewards of our children. From the start, He created us to take on the identity of a parent. He believes we are able to make the journey — no matter how hard or easy it may get.
Our identity in Christ means that we are soldiers in God's army. God is our general. The day that we acknowledged Jesus Christ as our Lord and Savior and repented for our sins was our enlistment day. Our sole role as a soldier is to counter evil and fight for the Lord's Kingdom —  not physically, but spiritually (See 1 Timothy 6:12).
How do we do that? To begin with, we put on the full armor of God as our committed expression of trust in God and what He has done for us through Jesus.
"Finally, be strong in the Lord and in his mighty power. Put on the full armor of God, so that you can take your stand against the devil's schemes" (Ephesians 6:10–11).
One aspect of spiritual armor is that we may not immediately see its impact. It is much like when we water a tiny seed that has been planted in a bit of soil. At the time, we have no idea what the end product will look like. It takes a full-blooming tomato plant to bear much fruit. In His timing, God makes us aware of what is being accomplished, and all along there are processes taking place that we will never see.
Armor starts with the top of our body — our head — as it should. This complex organ controls our thoughts, memory, emotions, motor skills, vision, breathing, and more. It regulates every process that transpires in our bodies. In the Roman era or biblical times, a helmet provided protection by assembling layers of thick leather or brass to keep a blow to the head from causing fatal injuries.
In the spiritual realm, our helmet is that of God-given salvation. A dictionary definition of salvation is "protecting somebody from danger, disaster or loss." A Biblical definition of salvation is "the state of being saved from the power of evil, salvation from sin." This is brought about by faith in Christ.
As we battle for our children against Satan, we may indeed get hurt, but we can take refuge in knowing that God has removed any chance of fatality. We cannot be destroyed by evil. Even if we fall or are wounded, we will not lose the battle while we are wearing His helmet.
The spiritual belt of truth is the availability and familiarity of God's Word and His promises. To attire ourselves with the belt of truth is a commitment to study and learn as much about God as we possibly can, and also to continue to chase that knowledge for the rest of our natural lives.
When we put God's Word into our hearts, we can use it freely to defeat Satan's attacks. The more familiar we are with God's promises, the easier it is for those promises to bubble up and out of our spirit in time of great need.
The Word of God provides direction, answered prayer, strength instruction, conviction, and correction. It is yet another tool we use to grow in awareness of both God's identity and ours.
If our children are making self-destructive choices and defying our guidance, we will often silently entertain many defeating thoughts. "This is never going to be over. I can't stand to watch this anymore. I am helpless. Where is God when you need Him?"
We cannot afford to listen to the lies spit out by the enemy camp. We have to keep the belt of truth fastened tightly around us so the Word of God and His truth are easy to retrieve. We cannot fall to the point that we are willing to quit fighting for our children.
It helps to keep several key Scripture passages from the living and breathing Word of God close. We can write them on our bathroom mirrors, carry index cards or hang encouraging artwork on the walls of our homes. It is worth the time to designate our favorites — and the most inspiring — and surround ourselves with them.
Understanding who we are in Christ and putting on the armor of God daily will keep us ahead of our enemy. When we stand with God as His soldiers, we become fully equipped for every battle. We gain the assurance of knowing how to fight as a Christ-follower and a warrior-parent who will never consider losing. We must be patient and continue to partner with God. Sooner or later, we will see victory.
---
Adapted from The Parent's Battle Plan (Chosen Books, a division of Baker Publishing Group, 2023) by Laine Lawson Craft. Used by permission.
Laine Lawson Craft is an award-winning author, popular media host, and in-demand speaker. The founder and publisher of WHOAwomen magazine (2010-2018), she regularly hosts online challenges and masterclasses as well as Facebook Live events that reach thousands. Her Livin' Lively with Laine podcast encourages women around the world, and her Warfare Parenting podcast encourages parents of adult children. Laine and her husband, Steve, have three children and live in Brewton, Alabama. Learn more at lainelawsoncraft.com.