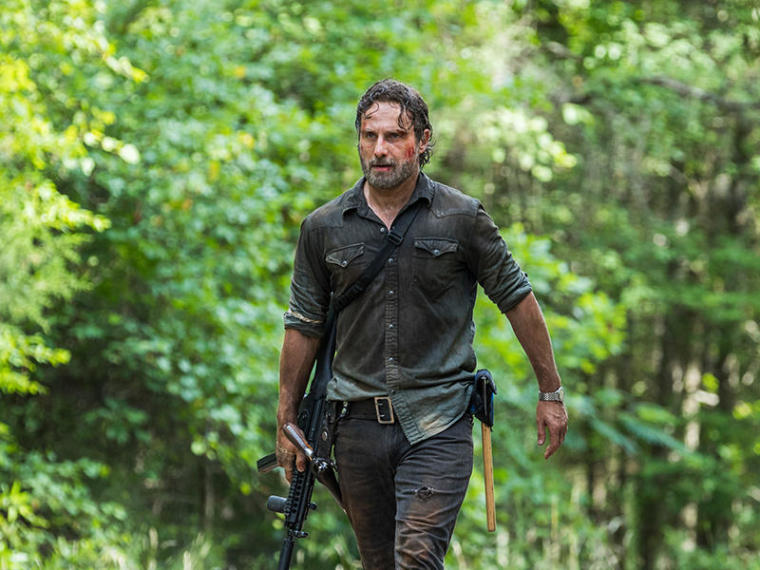 Who doesn't like a good binge watching session of a TV series? I know I do, watch an episode a night after dinner and work your way through the series till you are up to date with the current episodes. I've recently got into the popular hit series 'The Walking Dead'.
For the past three or four years people have been harping at me "Chris, you have to watch this show" "get on the bandwagon, this show is terrific". But I either said not yet I was watching a different show or I was working long days and by the time I got home it was dinner and bed.
A change of hours, a chance for spare time
But eight weeks ago my work hours changed and I was getting home earlier. What to do with this spare time? After completing my other responsibilities such as paying bills, organising youth group, going through my bible study and other activities such as this, I went out and got the first few seasons of the Walking Dead on DVD and away I went.
Like most good TV shows / movies, it is based on a bestselling book series by Robert Kirkman (with detailed illustrations to create a graphic novel) and follows Rick Grimes, a sheriff who wakes up out of a coma to find the world he knew destroyed by a zombie apocalypse. The story follows Rick and a small band of survivors fighting for their lives as they adjust to existing in this new world.
You are probably thinking this sounds like a terrific plot for a B-Grade film but it is anything but. The personal struggles of each character are magnified against a background of moment-to-moment crisis. The series explores how the living are changed by the overwhelming realisation that those who survive can be far more dangerous than the mindless zombies roaming the earth. The survivors themselves have become the walking dead.
Watching with empathy
The issues characters face is what makes the show so interesting. You ask yourself what would I do in that situation? Whether it is rationing water or what to do in regards to defence of a property, what items to keep with you or how to handle a leaving those who have become infected.
Thankfully, we live in a world where the dead don't rise up out of graves and devour the living. We can enjoy such programs from the safety of our living room.
Christopher Archibald lives in Sydney and is a Youth Leader at New Life Christian Church in Blacktown. A voracious reader, he ploughs through many books in a calendar year, with a bookcase that is constantly being rearranged to accommodate new additions.
This article is courtesy of Press Service International and originally appeared on Christian Today Australia.