Why we believe in the supernatural, miracles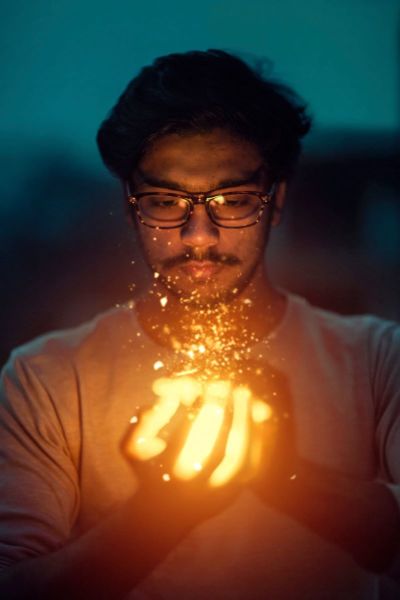 One of the most overlooked cultural phenomena of the last several years has been the meteoric rise of "The Chosen," which recently concluded its third season. Originally crowdfunded and launched on the upstart streamer, VidAngel, it is among the most watched television programs in the world. Before season 3 premiered, the series had been viewed 440 million times, and has become such a draw that the premiere and finale earned around $20 million in a limited box office release. The series follows Jesus of Nazareth and tells the stories of he and his disciples during his three years of ministry. One of its great appeals is its portrayal miracles.
Season 3 sees Jesus heal the blind, the mute, the sick, and the lame. He raises a young girl from the dead. His apostles, briefly granted his authority, perform miracles in towns throughout the region. The finale concludes with two famous wonders — Jesus feeding the 5,000 and walking on water. Everywhere Jesus goes there is both division and hope. Thousands flock to him seeking their own divine interventions, people weep and laugh at the liberation these acts afford them, and some hard hearts are changed.
Religion and Christianity specifically are in decline in the western world. In the United States, a Pew research study has shown that while 90% of American identified as Christian in the early 1990s, that number was just 64% in 2020 — with the so-called "nones" (those with no religious affiliation) rising from 5% in 1972 to 30% today. Similar Pew research on Western Europe shows that while a majority still identify as "Christian" non-practicing Christians outnumber practicing Christians by 2:1. While Christianity, Islam, Hinduism, Judaism, and other sects are still surging in certain regions (e.g., India, much of Africa and Latin America), the number of adherents are quite low in others like China and the former Soviet republics. 
Despite this decline in religion, many still long for the supernatural. The dominant strain of uplifting blockbuster today are comic book movies predicated on the existence and heroism of god-like superhuman figures and even parallel universes. Authors like Stephen King, JK Rowling, and Neil Gaiman dominate with books exploring magic, Heaven, and Hell often drawing heavily from biblical imagery. Even our current tilt towards dark or apocalyptic fantasies involves a foundation of otherworldly vampires, zombies, and monsters.  
Data confirm this innate desire for signs and wonders. 2010 Pew Research found that while 70% of people believed in God at that point, 79% believed in miracles. 2022 Gallup research shows 42% of Americans believe "God hears prayers and intervenes." And the author, Lee Strobel has found 2/3 of Americans believe in miracles. Anecdotally, faithful followers of various religious traditions around seek, celebrate, and claim miracles. A well-covered revival broke out at a small college in Kentucky right now, drawing thousands of American believers. And according to Strobel's data, more than 1/3 of people claim miracles have happened to them personally.
Why? Why in the midst of declining religiosity is belief in miracles so resilient, and a desire for the supernatural so culturally omnipresent?
A faithful believer might say this is because human beings have a longing for their creator and personal transformation. A non-believer, by contrast, might cite an impulse embedded in human nature to both fear and long for a world behind or beyond our own — a need made more acute as rising material prosperity has done less than we hoped to alleviate our suffering.
Happiness is in decline globally. Anger and loneliness are on the rise. By the millions, people still experience famine, disease, war, and abuse. And in the day-to-day trenches of our struggles, we all quietly want to believe someone sees us, cares for us, and might go so far as to save us.
My wife and I have four children, three of whom have had serious medical scares, one of which revealed an ongoing condition. Each time we've been in the hospital, we've been grateful for heroic doctors and nurses but prayerful that someone even more powerful might intervene. Perhaps you've been there as well? Those who need miracles also almost always want and hope for them.
One of our deepest hopes is that in this wild, massive, frightening universe a God exists, loves us, and cares enough to occasionally reach into our lives and intercede. And more than the specific hope that a miracle may happen to us personally we know that the existence of even one miracle — any miracle — would lift the veil on another reality potentially better and more promising than our own.
The appeal of "The Chosen" and other similar cultural phenomena is that they touch a part of our souls that our current trend towards unbelief finds wanting. As we wonder and wander in increasingly secularized societies, these revenants of a transcendent moral order and its author are a quiet and welcome challenge to our unbelief.
John Coleman is the author of the novel, Miracles, which explores supernatural events in the modern world. Follow him on Twitter at @johnwcoleman or at johnwilliamcoleman.com.