Why Would You Say Yes?
Noah was just an ordinary guy.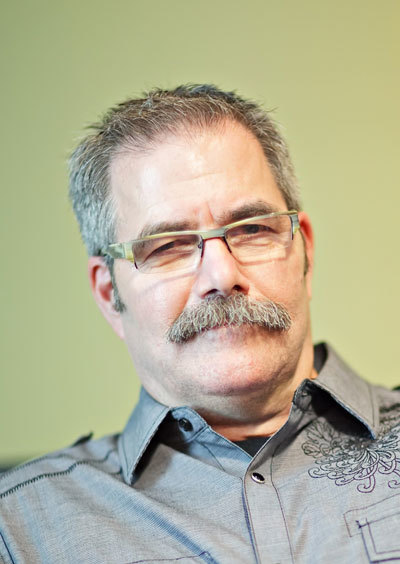 It was a crazy request: build a boat. But there's no water around. Build it anyway, and trust that water will come. Fill it with all the animals of the land, then board it with your family. Oh, and just a disclaimer – this is going to take decades and result in persecution and mockery.
Such was the nature of the task assigned to Noah. It was crazy, when you think about it in its historical and geographical context. There was no amount of human logic, rationality or wisdom that could make this job make sense. What God commanded was beyond understanding, and what Noah was instructed to do had never been attempted by any human being before.
What could ever compel a person of God to say yes to such a task? What could give Noah enough confidence to commit a major portion of his life to this job? What could assure him that it would all turn out well for his family? What could provide him with the fortitude to endure community and cultural doubts and accusations? What could motivate him to get up morning after morning and chip away faithfully?
I believe that the story of Noah and the Ark is in the Bible to help us define what biblical faith looks like. You see, Noah was just an ordinary guy who by faith accepted an extraordinary call from God. He happened to be part of one of the most incredible moments in all of history, but his call to obedience isn't much different than ours today.
Like Noah, we're called to give our lives in service to the Lord. We probably won't be selected for such a gargantuan and seemingly ridiculous task, but we're commanded to faithfully chip away day after day, in the face of questions, doubts and accusations. To the outside world, the Christian life can be counter-cultural and radical.
So what motivates ordinary people to obey the extraordinary call of God? I'm convinced that it starts with a settled heart.
A SETTLED HEART
Genesis 6:9 says that "Noah was a righteous man, blameless in his generation" and that he "walked with God." What that means is that long before God called Noah to build that huge boat on dry land, Noah had settled the big issue in his heart.
Noah was a man who had settled what he would stake his life on – the faithfulness of God. He had already settled where he would invest his future – the promises of God. He had long since settled whom he would entrust his family too – the protection of God. He had settled how he would spend his strength and natural gifts – advancing the work of God.
I'm convinced that the radical call to build an ark wasn't so radical to Noah after all; no, I believe it was simply an extension of what he had already decided to do and how he had already decided to live. Building the ark was just one more step in a lifestyle of faithful obedience.
Was building the ark the biggest step? Probably, at least in terms of cubic feet! But Noah had settled in his heart long ago: my life is the Lord's, and not my own.
TWO WAYS TO LIVE
Here's the bottom line: there are only two ways to exist as a human being – by your own guidance, or under the guidance of the Lord.
When you live on your own, you're living based off of the data your senses give you every day. You collect your own data, combine it with the data that other human beings have gathered, organize it with your brain and then act based on your best interpretation of that data. That sounds reasonable, right?
The problem is that you and I have no ability whatsoever to do what I have just described. Scripture confronts us with this reality early on – as human beings made in God's image, we weren't designed to exist as independent meaning makers. This is why immediately upon creating Adam and Eve, God begins to talk to them.
Although the first two humans are flawless, well-designed and gifted creatures, they don't have the ability to make sense of life independently; they need the words of their Creator to understand who they are, what life is about and how they're supposed to live.
Living on the basis of personal experience, collective research and individual rationality doesn't work for human beings because it's not what we were designed to do. And trying to do what you weren't designed to do never ends well: trains don't run well through trackless fields; birds don't live well under water; you can't sail a boat well down the interstate; you can't bake a cake well in your washing machine. In the same way, human beings are unable to figure life out on their own, no matter how hard we try.
The only other option for our daily living is to look to our Creator for our identity, for meaning in life and for parameters for our daily living. To do this you have to believe that God is the ultimate and reliable source for everything that is good, true, right, holy, trustworthy and wise. And when you believe this, you obey God even in moments when it doesn't make sense and when you're not at all sure how things will turn out.
When the Bible says that Noah was "righteous and blameless", it's telling us that he lived an obedient life, and the only reason anybody ever does that is because, by God's grace, they're personally convinced that God knows more than they do and that entrusting your life to him is always the best thing to do.
Saying that Noah was "righteous and blameless" is the Bible's way of informing us that in many situations, locations and relationships, Noah had trusted God's wisdom over his own instincts; he had previously chosen obedience over his own comfort. I believe that this call to build the ark was not the first time that Noah surrendered his will to God's will.
THE CRESCENDO
Don't miss the punch line of this story - in surrendering his will to God's will, Noah became a tool of glorious, redeeming grace. God would make a covenant with Noah that was only finally fulfilled in the life, death and resurrection of the Son of God, the Lord Jesus Christ.
But there's more to say. The God who extended his grace through Noah was at the same time giving his grace to Noah. God's grace is not just seen in the fact that Noah and his family were chosen by God to escape judgment, but also in the fact that Noah was so settled in heart that he was willing to build the ark that God would use to protect him from judgment.
Do you see what's happening? This kind of settled surrender and reliance on the wisdom of God is completely unnatural for all of us, including Noah. God must work to rescue us from our arrogant confidence on our own wisdom and work in us the willingness and ability to entrust our lives to him.
It takes wisdom to rely on the One who is Wisdom, and only God can produce that in you. It takes grace to entrust yourself to God's grace, and only God can work that into your heart.
Noah was a settled man because he had already been met by the rescuing and transforming grace of God. And when grace has settled your heart, the radical and counter-cultural call of God doesn't unsettle your heart, even though it takes you beyond your ability to understand.
If Noah placed the faith of his heart in anything other than God, he wouldn't have been a settled man, ready again to answer the unsettling call of the God of wisdom and grace.
By grace, you can be a settled child of God, and have a story of faith just like Noah.
Paul David Tripp is a pastor, author, and international conference speaker. He is the president of Paul Tripp Ministries and works to connect the transforming power of Jesus Christ to everyday life. This vision has led Paul to write 13 books on Christian living and travel around the world preaching and teaching. Paul's driving passion is to help people understand how the gospel of Jesus Christ speaks with practical hope into all the things people face in this broken world. For more resources, visit
www.paultripp.com
.