Wouldn't Jesus Want Us to Accept All People?
I see Christians ignoring and invalidating Jesus' inclusive values by closing and locking the gate in the faces of the diverse people whom Jesus counted as His sheep.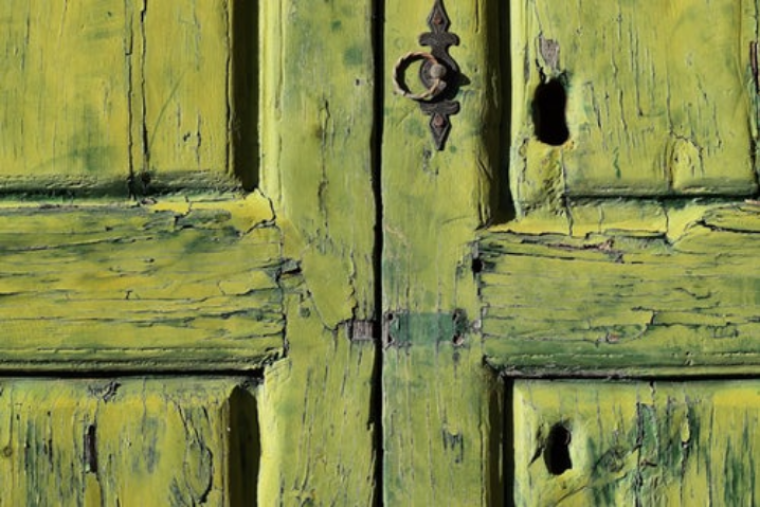 I was in a taxicab when the driver began driving erratically. Not a good start to my trip. Then he blurted out: "I hate Muslims!"
It turns out he was reacting to something he heard on the radio. A Nigerian-born Christian, he said he didn't know any Muslims but was of them afraid because they wanted to wipe out the rest of us.
I suggested that because I'm white, he could feel threatened by me, and I could by him. But what I would like to suggest is that the concern this cab driver voiced about how each of us relates to others collectively as the body of Christ and individually in our heart-of-hearts, is the most important issue for Christians today.
I look to a parable from the Gospel of John 10:1-11, a difficult one that offers varied interpretations. It's the one about shepherd and sheep, sheep and sheepfolds, gates and gatekeepers, thieves and wolves. We usually think of Jesus as the good shepherd and we the sheep who seek His care and protection. But I want to focus on one image: the sheepfold.
The sheepfold in Biblical times was the stonewall enclosure near the shepherd's house. Its gate would swing open so the sheep could roam freely by day and offer security from the open expanse of wild countryside where wolves and thieves roamed at night. Having recalled this familiar image, Jesus places Himself in the imagination of His listeners with these words: "I am the door, anyone who enters by Me will be saved, and will go in and out and find pasture." In this metaphor Jesus identifies Himself as the door, the way through to abundant life with God, the door through which we may move freely in and out.
As beautiful as this image is, conversely, too often our Christian communities have anxiously gathered our sheep within our own sheepfolds to isolate them from the world. As our human need for safety and security leads us to segregate ourselves into ghettos -- religious, ethnic, class, racial, economic and religious -- our sheepfolds become a place where we are cabined, cribbed and confined by walls. I would suggest that Jesus preferred doors over walls. Our text suggests that Jesus is the door. "I am the way, the gate, I am the door." But let's also consider the two functions served by any door. A door can be slammed shut to keep someone out or locked in; or a door can be opened to provide passage.
What kind of door do we think Jesus intended?
We have only to remember the story of Jesus reaching across gender, religion and ethnicity to speak with the Samaritan woman at the well. Or hanging on the cross between thieves, telling them "this day you will be with Me in paradise" without asking them to pass a test of orthodoxy, or cite a creed. Jesus explicitly includes those whom others had excluded. In John and other Gospels, it seems that Jesus was most concerned about including the whole human family in the circle of God's love.
But today I see Christians ignoring and invalidating Jesus' inclusive values by closing and locking the gate in the faces of the diverse people whom Jesus counted as His sheep: refugees, immigrants and their families, and "others" in many forms. To be sure, when the security of the sheepfold seems more inviting than ever, perhaps it is tempting to lock the gate. Valuing all of God's children is challenging, but our differences are clearly a part of God's plan. We are being asked to go through our comfortable doors, to listen, talk and engage the gritty world as Jesus did.
Recall that when the risen Christ broke bread with His disciples He returned to the image of the shepherd and sheep. "Feed my lambs, tend my sheep." His last words did not ask us to become passive sheep, retreating into safety. Instead, Jesus offered Himself as a door, a conduit to the power and presence of God and a means of discovering God's love, often in the person of the one who is different. Perhaps God is asking us to open up doorways of hospitality, understanding and love; to unite families who are separated; offer comfort to the captive; and reach out to those from whom we are alienated.
As I got out of his taxi, my Christian cab driver turned around and shook my hand. Wherever there is a wall of human construction or imagination, Jesus provides the door to engagement, conversation, healing and revolutionary love. "I am the door," He said. Time for us to walk through.
The Rev. Dr. Katharine R. Henderson is president of Auburn Seminary and author of "God's Troublemakers: How Women of Faith are Changing the World" (Continuum, 2006). Henderson is an internationally known speaker and has been featured in The Washington Post, The New York Times, NPR, TEDx and more.