'Death to Christians': 2 churches attacked in Spain; 1 dead, 4 injured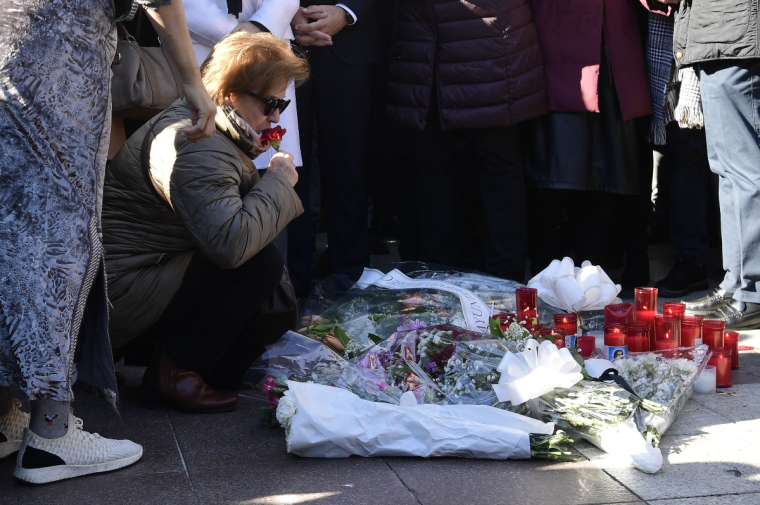 At least one person was killed and four injured after a man entered two churches in Spain and attacked the congregations with a machete, an act authorities are investigating as terrorism.
An individual assaulted clergymen on Wednesday at San Isidro Church and Nuestra Senora de La Palma Church in downtown Algeciras, reported Reuters.
Local media reports that the arrested suspect is a 25-year-old Moroccan, though police have not released details.
Francisco Garcia, secretary general of Spain's Episcopal Conference, expressed "great pain" over the attack on the two priests.
"These are sad times of suffering; we are united by the pain of the victims' families and for the Cadiz Diocese," he stated, as quoted by Reuters.
Spain Prime Minister Pedro Sanchez offered condolences on social media while Algeciras Mayor Jose Ignacio Landaluce declared a day of mourning for the city.
Witnesses heard the suspect shout "Allahu akbar" and "death to Christians" as he attacked the churches, according to The Telegraph. One of the priests is still in serious condition after being stabbed in the neck.
Interior Minister Fernando Grande-Marlaska said he believes the suspect, identified by some as Yasine Kanjaa, likely acted alone "with no third parties involved in the facts," as quoted by the Telegraph.
Christian and Muslim organizations in Spain have condemned the attacks, while Spain's Vox Party reportedly blamed the government's allegedly lax immigration policies.
Last October, the Migration Policy Institute published a report describing Spain as "one of Europe's largest migrant destinations," as approximately 7.3 million of its residents were immigrants.
"[R]esponsibility for immigrant integration has largely been handed to Spain's 17 autonomous communities, which enjoy wide authority as result of the country's devolved political system," noted the report.
"Matters relating to asylum, border control, and legal status are exclusive to the national government, but policies key to integration — including social services, housing, and employment — have been granted to subnational governments."
According to a 2018 report from the British Broadcasting Corporation, more than 30,000 individuals illegally entered Spain that year, "the highest in more than a decade."
"Once they reach Spain, they keep on moving — some continue to other European countries, others try to start a new life in Spain," reported the BBC at the time.
Across Europe, hate crimes against Christians have escalated in recent years. According to a report released last fall by the Observatory on Intolerance and Discrimination Against Christians in Europe, there were over 519 incidents classified as hate crimes against Christians in 2021, with 30 occurring in Spain.