'Left Behind' author says pre-rapture End Times Bible prophecies have been fulfilled: 'Be ready'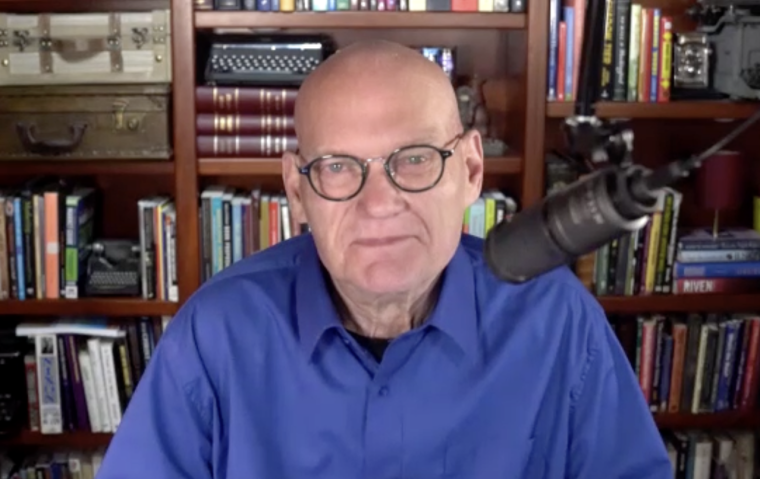 New York Times bestselling author Jerry B. Jenkins is urging Christians to be ready because, he says, the pre-rapture End Times prophecies have been fulfilled.
Jenkins, who is well known for his End Times fictional series Left Behind, is also the author of The Chosen books, which coincide with his son's hit series "The Chosen," for which he's completed the third novel. 
With over 200 books published, 21 of which have been on The New York Times bestsellers list, Jenkins' goal in writingThe Chosen: And I Will Give You Rest remains the same: he wants his work to reach the reader's heart.
"My goal is always to reach for the heart and to find the emotional center of those seeds [sown]. Of all people, it was the poet Robert Frost who said, 'If there are no tears in the writer, there have been no tears in the reader.' Believe me, there are tears in the writer," he told The Christian Post in a recent interview.
"When I'm writing these, and I'm watching the scenes that everybody else is seeing, I never get tired of one scene; they all moved me emotionally," he said of writing The Chosen novels.
With war breaking out between Israel and Hamas, Jenkins believes Christians are watching and living through the prophetic timeline. 
"It's clear, we're heading for something and it seems sooner than ever now," he told CP. "The prophecies do say that Israel will be attacked from all sides, which seems like that's happening now. And then it says that the Great Bear of the North and the great army from the East will also attack. 
"Dr. LaHaye, who's now been gone for seven years, he believed that the bear was Russia, and the army from the East was China. And I think there's some real evidence for that. We really need to keep an eye on that."
Together, Jenkins and Tim LaHaye authored 16 books of the multimedia franchise Left Behind. The Premillennial apocalyptic novels are eschatological narratives inspired by the book of Revelation. Although no one knows the day or hour of Jesus' return that will follow the rapture, Jenkins said LaHaye predicted some things that are happening now.
"Nobody knows the day or the hour, not even the Son of Man. He (Jesus) didn't know, so it's sort of folly for us to try to predict the day or the hour. But also, I think all the prophecies have been fulfilled that need to be before the rapture, so it could be today," Jenkins added.
"Now that should be an urgent call for us to keep making sure that people aren't left behind and telling them the truth," he added.
While both Jenkins and his eldest son, Dallas Jenkins, create entertainment to inspire people to pursue Jesus, Jenkins encourages all believers in Christ to share the Gospel and prepare for the Messiah's return.  
"In God's economy of time, Scripture says, 'A day is 1,000 years and 1,000 years is as a day to God.' So if He waits one more day, in His economy of time, in His mercy, that could be a thousand more of our years. So we would have a lot of time to get people ready. But that's the line we walk. It could be today. It could be way past our lifetimes. But we need to be ready," he urged.
Season three of "The Chosen" can now be streamed on various platforms. Season four will premiere in theaters in February 2024.
The Chosen: And I Will Give You Restis available everywhere books are sold.