Pastor Glenn Daman renews focus on attributes of God in 'Lighthouse'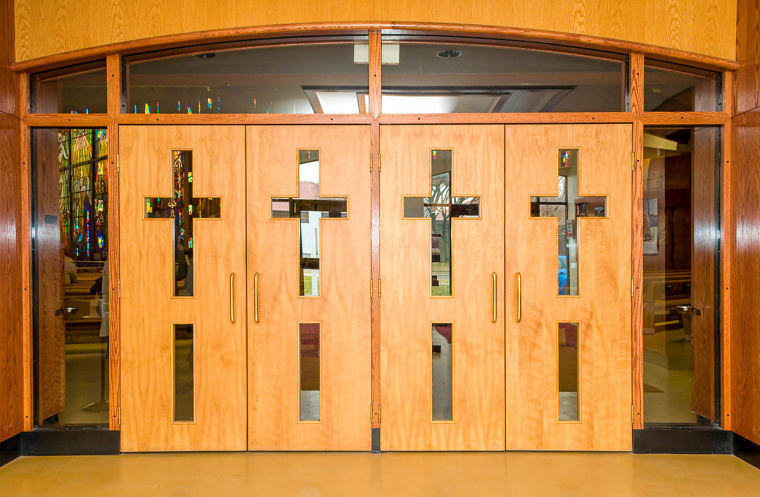 What are you supposed to do when your church is forced to shut its doors? Magnify the attributes of God, of course.
At least that's what Glenn Daman, a longtime pastor in Washington state, decided to do after COVID-19 hit his church and sent his congregation scattering in a matter of days. 
"I felt, 'OK, what do people need to know?' They need to know how great God is and who He is, and then how do I connect with people when we can't meet?" Daman told The Christian Post. "That's kind of the basis of the book, how do we get a handle on God in the context of COVID to give us that perspective?"
It was from those early days of the pandemic that the idea for Daman's new book, The Lighthouse: Discovering Security in the Radiance of God's Character, was born.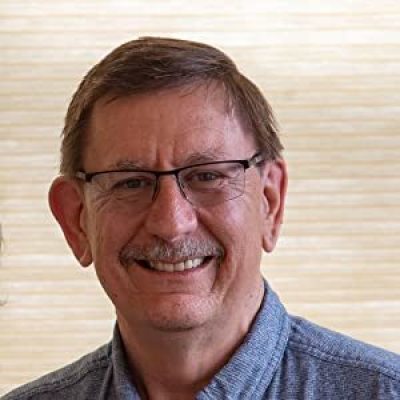 Daman said as Christians contemplate a new year and seemingly infinite possibilities and challenges, a study on the attributes of God can ground us theologically to weather whatever the coming months might bring.
"Our country is facing not a moral crisis, but a theological crisis," he said. "The one thing we need to do is develop a more holistic understanding of the character of God so that we're looking at Him in terms of the totality of His nature, not just in certain aspects of His character that we find more appealing than others."
In Lighthouse, Daman uses his over 35 years of experience in ministry along with his theological background — with master's degrees in both Old Testament and New Testament Studies from Western Seminary and a Doctor of Ministry degree from Trinity Evangelical School — to call Christians back to a biblical understanding of God and His character.
"We have a deficient view of God and we need to delve into Scripture to gain a full understanding of Him as he's revealed Himself through the whole pages of Scripture," he said.
Not only is the Bible a story about redemption and salvation, it's also about "God revealing Himself and wanting a relationship with us, and to do that we need to understand Him in His character and not just what we want Him to be."
In exploring a number of God's characteristics, from His knowledge and wisdom to His goodness and holiness, and even a look at "The God Who Is Present" in those times and seasons when we might not quite believe that He is, Daman hopes to offer a fresh vision of Jesus through a daily devotional format that not only better understands Him, but connects His character to our own lives.
One of those attributes is the Fatherhood of God, which Daman says is an aspect with which many can easily identify.
"When we think of a father who loves his children and is willing to do anything for his kids, I think that's why God uses that analogy, is because it's something we can connect with on a personal level," he said.
One of the great mysteries of the Gospel, Daman added, is that through Christ Jesus, the Father elevates those who belong to Him as co-heirs with His Son.
"That is a unique thing with all of creation, that He's given us that privilege to enter into that relationship where we're not just a worshiper of God, but we're actually His children, that he regards us in terms of that relationship and that access, the same way he views Christ, that we have that access into his presence," he said.
Now more than ever, Christians tend to distort and even minimize the character of God both in the Church and in church culture, said Daman.
Oftentimes that comes through evangelism and the contemporary focus on God's love, he explained.
"This whole movement that God loves everybody and therefore, it doesn't matter who they are or what sin they embrace, God will just love them ... Well, it's true that God does love us, but we also have to put His love in the context of His holiness and His righteousness and His justice." 
Perhaps the biggest problem in the Church today, Daman added, is that Christians have turned Jesus into a "smorgasbord God."
He said Christians often "go through it like a smorgasbord and say, 'I go to the dessert table first because that's the best, and ya' know, skip the brussel sprouts. And we kind of do that with God, we say we like His love so we'll heap on that. We don't wanna talk about His justice, or His wrath, or His anger and hatred of sin, so we ignore that. 
"Well then, that creates a different god."
Daman said the challenge for Christians in today's cultural context is to see all aspects of God's character, not just one part.
"If you have a loving god that's not a just god, you have a loving god who tolerates and maybe even condones sin, or he's powerless to do anything about sin, ... when we dissect God and we just zero in on one of His attributes to the exclusion of others, it will inevitably distort His character and it will minimize Him, rather than see Him in His total grandeur."