Upperroom pastor says Gen Z is hungry for Jesus; urges churches to stop trying to appease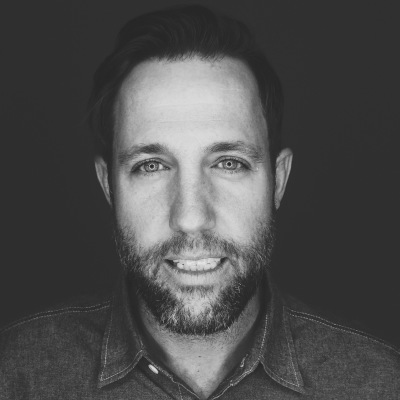 ORLANDO, Fla. — Pastor Michael Miller, founder of the global prayer and worship movement Upperroom, says churches need to stop trying to appease people and host the presence of God because Gen Zers are hungry to experience God.
Miller sought to unpack God's design for worship and doing church in his new book, His House, His Presence. In his book, the pastor says he aims to guide readers back to the Father's heart because many have been caught up in the push to cater to the whims of society to draw crowds.
"I think the church, in the name of being relevant, has placated. We've actually built communities that the purpose of them is to attract people," Miller told The Christian Post following his appearance at the Jesus Image pastors' conference back in September. 
The pastor, who started his ministry with a small prayer meeting in an office space overlooking downtown Dallas, has seen God birth a movement of prayer and worship that continues to grow globally. 
"I think the shift that's happening in the church is that we're actually building churches that are first attracted to the Lord," Miller said of what he's seeing take place in several churches.  
"It's really hard to measure the presence of God. It's costly, and I think sometimes we're not willing to pay the cost because it's easier to be relevant to people," Miller continued. 
The Dallas resident said he sees the next generation as being really hungry for God and seeking to have more than just a social experience at church.
"There's a real attraction that Gen Z has to the Gospel, to the presence of God, to something authentic and something real."
"Gen Z is looking for Jesus. They're hungry for Jesus, and they're tearing down the scaffolding that we put around Jesus," he said.

Around 400 Upperroom volunteers pray morning, noon and night for 80 hours of weekly prayer. And hundreds gather for the church's in-person Tuesday afternoon prayer meetings.
The ministry has seen extended times of prayer, and that's one of the offerings that Gen Zers seem to be attracted to, Miller added. 
"A lot of them are coming in and actually getting saved," Miller told CP. "They're rediscovering their faith. They're looking for a cause to give themselves to, and I think hosting God's presence and building communities marked by this reality is really resonating with them."
Miller said lines form outside the building for the church's 10 a.m. Sunday services start as early as 7:30 a.m., and it's mostly young people waiting to get in.
"Millennials and Gen Zers, they wait in line for two hours to come to church, and so there's a hunger and an awakening that I see happening," Miller added. "God is more than a theology; [Christianity] is more than a belief system. He's (Jesus) a man that we're after. He's a man that we're burning with first love passion, and I'm loving what God's doing.