10 Most Dangerous Places in the World to Be a Christian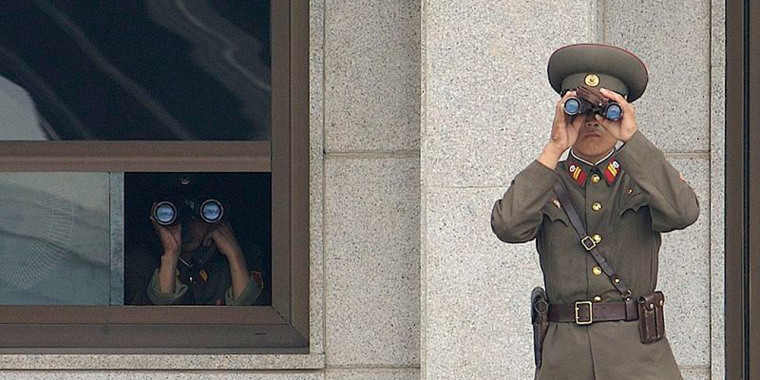 Open Doors USA, an organization that tracks Christian persecution, released its "2014 World Watch List" to reveal the world's most dangerous countries for Christians.
This graphic reveals the top 10 countries; all nations where Christians face threats, discrimination, kidnapping, violence and death from the government or extremist groups.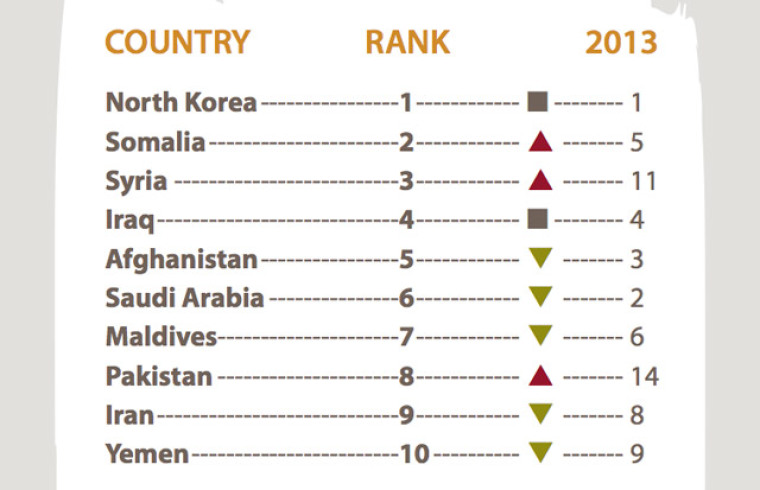 You can view all 50 countries on the World Watch List here.
Here's more information on the five most dangerous places in the world for followers of Jesus.
1. NORTH KOREA
Illegal to be a Christian or take part in any Christian activity

Three generations of a family may be imprisoned for one member owning a Bible

Estimated 70,000 Christians held in prison labor camps
2. SOMALIA
Christianity associated with oppression from European colonial powers

Suggested death penalty for being a Christian

Anti-Christian violence inflicted by militant groups who operate freely in the absence of an effective government
3. SYRIA
Tens of thousands of Christians displaced by threats and violence

City of Homs nearly cleared of 50-60,000 Christians

Many churches bombed
4. IRAQ
Christians increasingly persecuted since First Gulf War in 1990

Surge in kidnappings, threats and murders after Second Gulf War in 2003

Christian population at 25% of 1990 level
5. AFGHANISTAN
Government threatens death penalty to converts from Islam

Christians number 1,200 in entire country

No church buildings