Nurse's Simple Act of Kindness Pays Off in a Big Way (Video)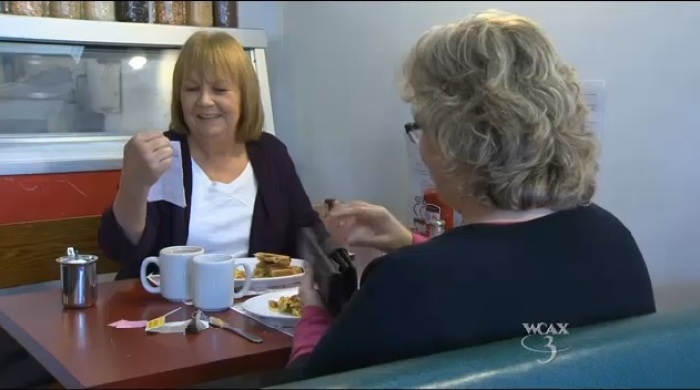 What started as a simple act of kindness from a nurse went viral and spread throughout Vermont. Kathleen wanted to pay it forward after getting a job. What she did was appreciated so much, it started a chain reaction.
When this young lady fell on hard times, she found a community who supported her. She remembered who was there when she was going through tough times. Now that she is back on her feet this nurse wanted to secretly say "thank you" by picking up a tab. But, what she didn't know is that her act of kindness would turn into a phenomenon. It was her act of love, that really made people want to share and spread this act of kindness around.
Watch this nurse's act of kindness go viral below: