Soldier Baptized in the Euphrates River While on A Tour in Iraq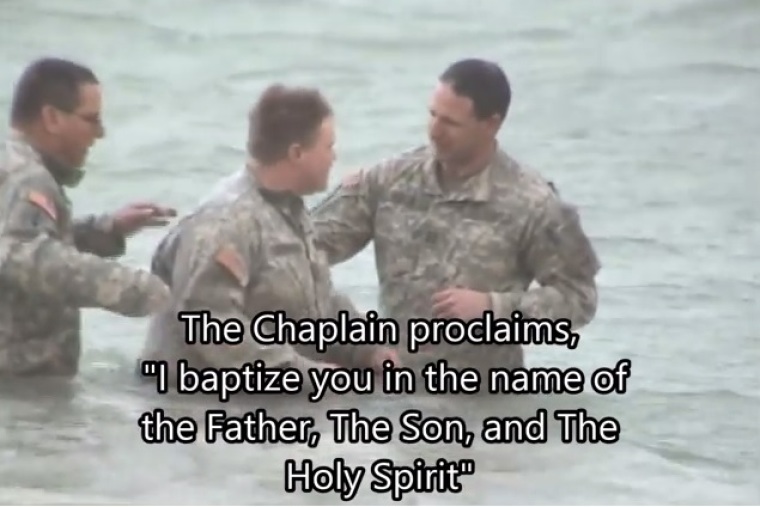 This soldier was with his unit while in Iraq, when he got the opportunity to be baptized in front of all of them in the Euphrates river. Baptism is a powerful outward proclamation of our faith and trust in Jesus Christ.
This brave soldier was not only able to baptized in front of his whole unit, he had the opportunity to do it in very special waters. He was washed in the waters of the Euphrates river, which is the only body of water mentioned in both the first and last book of the Bible. It is a powerful day in his life, and he wants to share it with the world. The music playing in the background is Oceans by Hillsong, which goes perfectly with the video.
Watch this joyful baptism below, and praise God for another life changed!