Phil Robertson: His 'Unphiltered' Opinion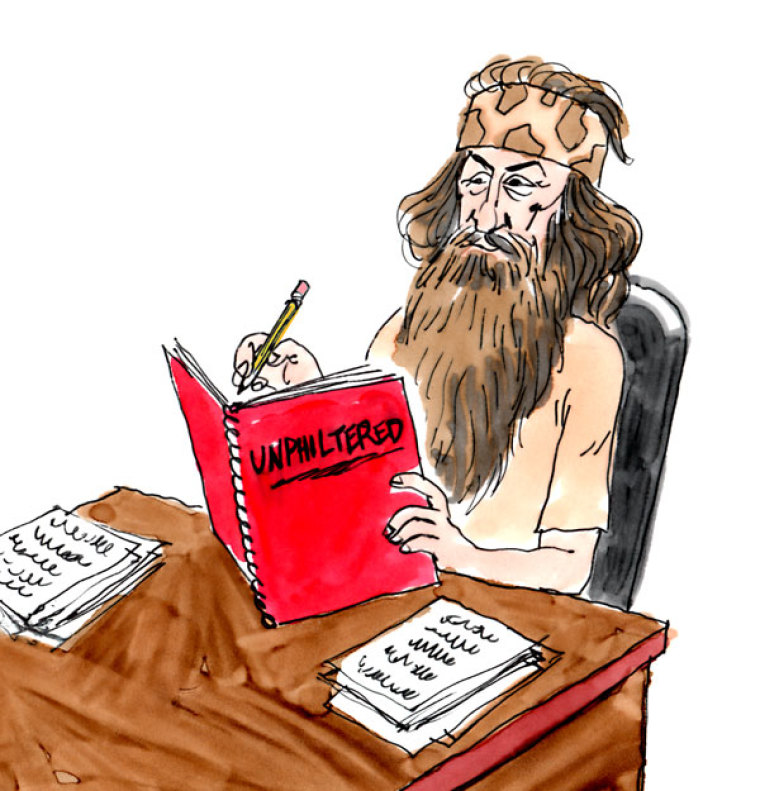 Phil Robertson, patriarch on the A&E reality series "Duck Dynasty," recently said he will be addressing his December 2013 controversy with the television network in his upcoming book. Robertson made this announcement while his family received an inaugural business award from La. Gov. Bobby Jindal in West Monroe, La., earlier this week.
Phil Robertson spoke briefly about the controversy during a press conference after the Robertson family received the inaugural Governor's Award for Entrepreneurial Excellence. In December 2013, Robertson was temporarily suspended from appearing on his "Duck Dynasty" reality show due to comments he made regarding homosexuality in an interview with GQ Magazine.
"People have asked me why I haven't made a statement," Robertson said at the small award ceremony on Thursday afternoon. "I've got a book coming out in the fall, and that will be my statement." According to Amazon.com, Robertson is authoring a new book "unPHILtered: The Way I See It" along with contributor Mark Schlabach, to be published on Sept. 2, 2014.
Read more at http://www.christianpost.com/news/phil-robertson-says-ae-controversy-will-be-addressed-in-upcoming-book-115450/