Pope Francis Reaches Out to the Muslim World in Egypt
Pope Francis Reaches Out to the Muslim World in Egypt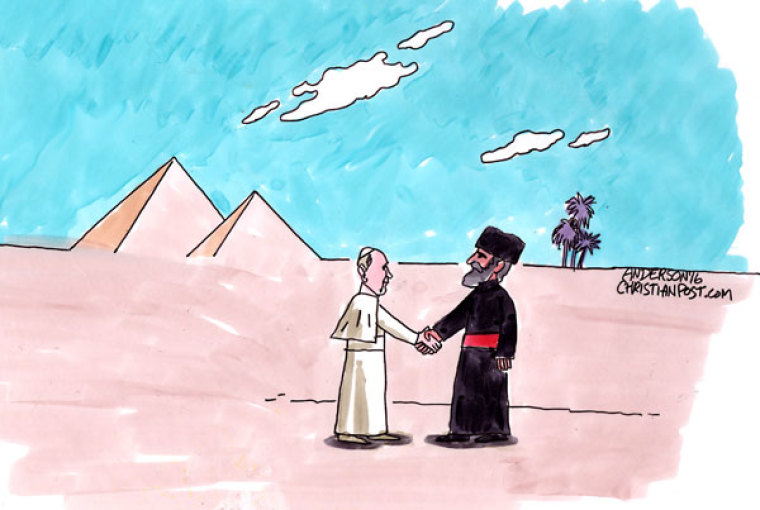 VATICAN CITY — Pope Francis met on Monday the grand imam of Egypt's highest Islamic authority, Al-Azhar, looking to heal Vatican relations with the influential center of Sunni Muslim learning after dialogue was frozen five years ago.
The 1,000-year-old mosque and university center cut contacts with the Vatican in 2011 over what it said were repeated insults toward Islam from Francis' predecessor, Pope Benedict.
The decision came just days after Benedict denounced what he called "a strategy of violence that has Christians as a target" following a bomb attack outside a church in the Egyptian city of Alexandria that killed 23 people.
Since his election in 2013, Francis has put great emphasis on improving inter-faith relations and smiled warmly as he greeted Egypt's top cleric, Ahmed al-Tayeb.
Read more at http://www.christianpost.com/news/pope-francis-meets-egypts-top-cleric-5-years-after-muslims-rebuked-catholic-church-islamic-terror-comments-164408/#ZTuSrjWrgYqCYGbG.99