Trump-Signed Bibles: A tradition or a travesty?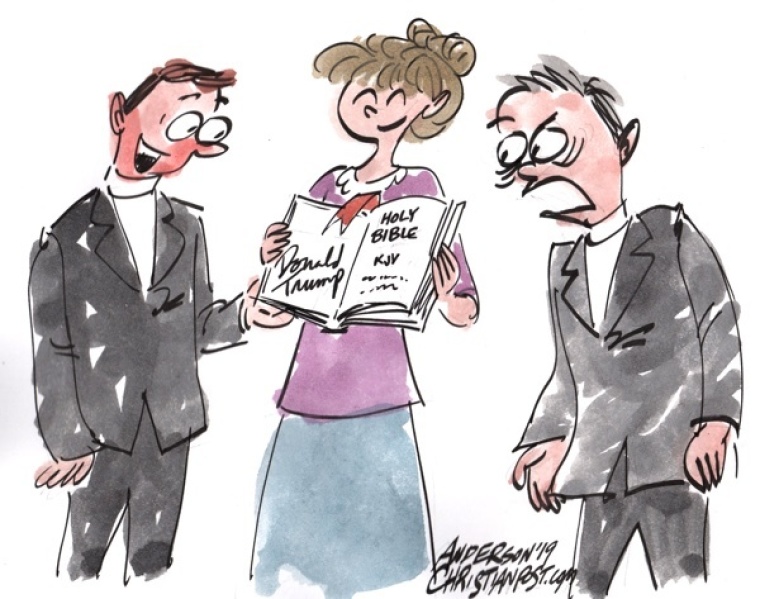 President Trump was asked to sign a few Bibles and did so, prompting debates and outrage on social media and elsewhere.
Some wondered why a person would want Trump's signature on their Bible, given that the same signature was recently revealed on checks allegedly for hush money payments to a porn star; and, as Family Research Council President Tony Perkins once said, Trump is "not familiar with the Bible." Others wondered whether it was appropriate for Trump to fulfill the request. 
Read more at: https://www.christianpost.com/news/christian-nationalism-or-made-up-controversy-reactions-to-trump-signing-bibles.html