7 new faith-based films coming to theaters, VOD this summer and fall
'The Order of Rights' – Oct. 2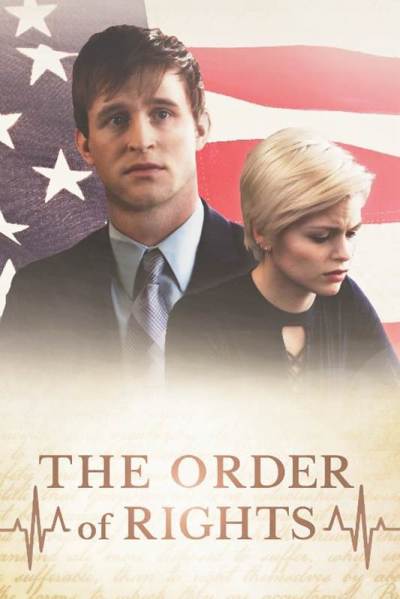 Stone Roads Productions will be releasing the pro-life film "The Order of Rights" on Oct. 2.
The makers of "The Order of Rights" show the competing views surrounding the controversial topic. 
The movie centers on Emma Stein, "a pregnant single girl who has been advised by her mother to have an abortion despite the objection of the child's young Christian father, Ethan Carpenter. Even as Ethan tries to help her, she decides to go ahead with terminating the pregnancy. Ethan and his family file a lawsuit on behalf of the child's right to life, and their story moves to prominence as a nationally publicized court case. The court has to decide whether the child in Emma's womb is a person or not, and if so, is it endowed with the inalienable rights as enumerated in the Declaration of Independence," the synopsis reads.
The lead roles are played by Emma Elle Roberts and Ben Davies.
"The title, 'The Order of Rights' refers to the order in which the categories of rights are deliberately listed in the Declaration of Independence: 'Life, Liberty and the Pursuit of Happiness,' such ideals often recognized as America's mission statement upon which our governing framework, the Constitution, is based," the film's director Jim Ball said in a statement to CP. 
"It is our hope to raise the voices of millions through this film who are speaking out, and especially for those who cannot speak for themselves, the unborn," Steve Ball, the film's executive producer added. "It is also our hope that this film touches those who have experienced abortions so that they know that they can receive forgiveness and begin to heal." 
"The Order of Rights" has won several awards including Most Inspirational Feature Film by the ICFF and Best Inspirational Film by the Green Mountain Christian Film Festival, to name a few.
The movie will be available on the streaming platforms Amazon, Google, and VUDU.