Christian college 'turned blind eye' to coach accused of grooming, sexually abusing athlete: lawsuit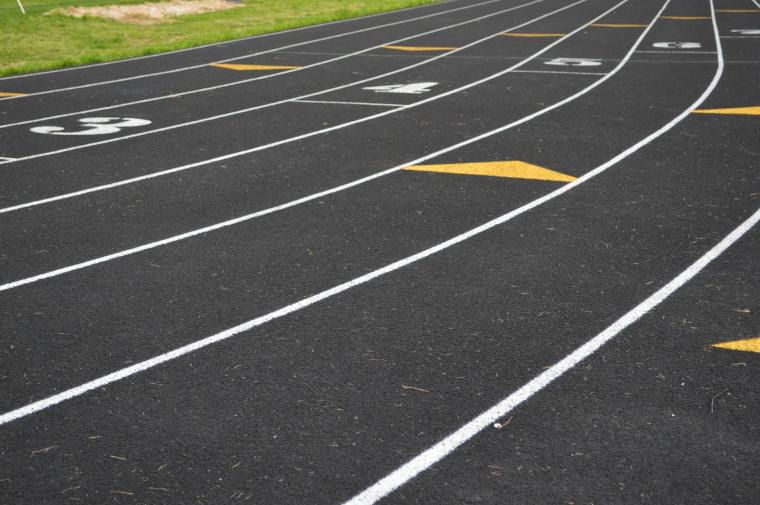 A lawsuit has been filed against Houston Christian University alleging the institution didn't adequately respond to allegations from a female student-athlete who said she was sexually assaulted and groomed by her former track coach. 
An anonymous former student filed a lawsuit in Harris County court Friday against HCU, formally known as Houston Baptist, and its former associate head track coach and recruiting coordinator, Sesar Figueroa. The lawsuit describes Figueroa as a "sexual predator [who was] particularly fond of young girls." 
"HCU paid, promoted and harbored a sexual predator for years," the lawsuit reads.
The lawsuit alleges that Figueroa was already married to a former HCU student when he allegedly "preyed upon [students] when they were most vulnerable." The lawsuit further alleges that some who were prayed upon "had difficult childhoods and looked to sports as a way up." 
"He took advantage of that, and of them," the legal filing states. 
The complaint claims Figueroa "recruited his targets in his role as recruiting coordinator for the track program [and] once they were enrolled at HCU, Figueroa's manipulation of vulnerable women began with textbook grooming."  
"[Figueroa] played favorites. He sent sexual messages. He probed and pushed their boundaries. He offered up intimate details of his marriage and his personal life. He offered small gifts; those small gifts lead to larger gifts and rewards, if, and only if, the particular woman being targeted responded in the manner he desired," reads the lawsuit.  
"He provided and drank alcohol with many of those under his tutelage. He offered up athletic meet opportunities to those who responded sexually; he withheld such opportunities from those who would not." 
The plaintiff Jane Doe, who is not listed by her real name in the suit for privacy, is seeking the maximum amount of both compensatory and punitive damages allowed by law of over $5 million in total damages.
Doe is allegedly not the only woman who has previously come forward to the Christian university with allegations against Figueroa, the suit states. 
Doe is described in the suit as an "accomplished athlete who enrolled at HCU for an education and the opportunity to excel at her chosen sport of women's track and field." 
Doe looked to Figueroa for "guidance, support and necessary training to further her sports career." The complaint claims that Figueroa "groomed" Doe for sex over the years.
"Figueroa repeatedly subjected her to sexual advances and sexual inuendo. Figueroa cajoled, begged, bartered and sought sexual favors from [Doe]," the complaint reads.
"Using his position, [Figueroa] traded jobs and positions in track meets in exchange for sex. Figueroa physically and mentally assaulted and degraded [Doe], both on and off HCU's campus and at HCU sponsored events." 
The suit claims Doe was hard-working and viewed track as a way to overcome her "extremely difficult childhood."  
"She was vulnerable. She struggled financially to make ends meet. Figueroa preyed upon this emotional and economic vulnerability. She now feels angry, used, embarrassed and extremely humiliated," the complaint states. 
On one occasion, the suit details that Figueroa claimed it was due to his connections that had ensured a place for Doe to participate in one prestigious track meet. Figueroa allegedly told Doe she would have to have sex with him after the meet to participate. 
Once intimate sexual activity began, the lawsuit claims Figueroa became "aggressive" and "demanding." The suit also claims that Figueroa forced oral sex on Doe while she was intoxicated by the alcohol he provided.  
Doe often tried to "avoid him or tell him no," according to the complaint, but she "wanted badly to excel" in track. As a result, there was no way to avoid the coach. 
"At times, Figueroa refused to take 'no' for an answer and at times the sex was aggressive. Figueroa took full advantage of his position of power and relished in it," the lawsuit reads. 
Doe attempted to resolve this matter without the need for legal action, but the lawsuit contends that the effort failed.
The lawsuit further alleges that the university knew about Figueroa's misconduct but "turned a blind eye" and allowed him to keep coaching.   
"HCU failed to properly investigate itself, and failed to identify what can only be described as a systemic lack of oversight and willingness to accept egregious conduct without consequences or accountability," the lawsuit alleges. 
"Instead of addressing a grave problem, HCU was only interested in protecting its public image and shielding itself from legal liability." 
HCU is accused of "turning a blind eye to [Figueroa's] complete lack of boundaries and lack of professionalism." 
The university released a statement saying it is "troubled by any and all allegations of misconduct between University employees and students." Figueroa has also been terminated from his position as track coach and recruiting coordinator.  The university is affiliated with the Baptist General Convention of Texas. 
"We take all reports of sexual misconduct seriously and have dedicated significant time and resources to ensuring the safety of students on our campus and under our care," the university's Dec. 31 statement reads.
"When the University was made aware of allegations of misconduct related to this lawsuit, we took appropriate action to respond to these allegations by contacting and cooperating with law enforcement and terminating an assistant track coach. In the situations identified in the lawsuit filed, the University acted lawfully and in good faith, and we expect a court to agree."