10 Christians Arrested in Eritrea, Where Many Prisoners Die While Locked Up in Shipping Containers
10 Christians Arrested in Eritrea, Where Many Prisoners Die While Locked Up in Shipping Containers
Ten Christians consisting of four women and six men were reportedly arrested by security officers in Eritrea, a country in East Africa that has been compared to North Korea for the brutality of its dictatorial regime.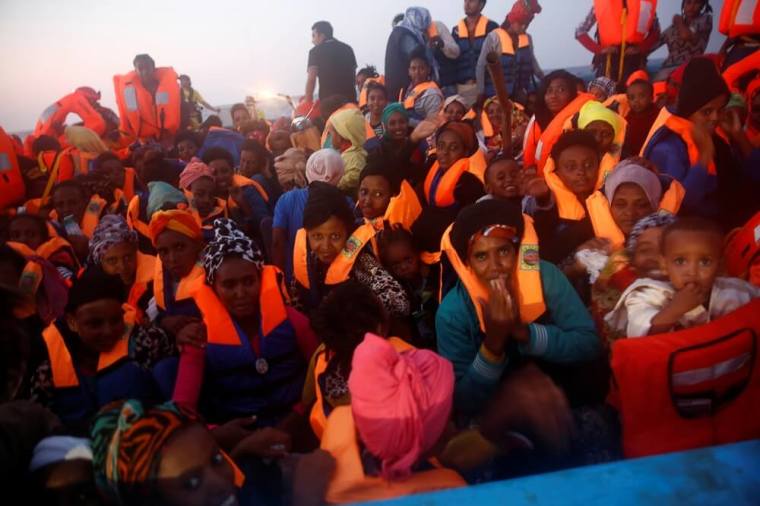 The Christians were arrested for still undetermined charges, according to Open Doors USA.
The Christian persecution watchdog noted that many Christian prisoners in Eritrea are locked up in shipping containers with little ventilation, if at all, and have died as a result.
Amnesty International has released a map of detention camps in Eritrea where thousands of political prisoners are held, including those suspected of criticizing the government and family members of people who have fled the country.
According to Amnesty International, since Eritrea gained independence 20 years ago, the government of President Isaias Afewerki has "systematically used arbitrary arrest and detention without charge to crush all opposition, to silence all dissent, and to punish anyone who refuses to comply with the restrictions placed on freedom of religion and belief."
Last month, The Christian Post reported that two Christian women died after they went on a hunger strike to protest the abuses being committed by the authorities on detainees and the persecution of Christians in Eritrea.
The two unidentified women had been detained at a military camp and were taken to hospital in critical condition last March after they started their hunger strike, according to the Eritrean website Erimedrek News as reported by the U.K.-based Christian Solidarity Worldwide.
The women's bodies reportedly showed bruises suggesting sexual abuse.
Eritrea ranks 10th on Open Doors USA's World Watch list of the top 50 Christian-persecuting countries in the world.
The organization attributes the "extreme" level of Christian persecution in Eritrea to the "dictatorial paranoia" of President Afwerki and also to Islamic oppression, and denominational protectionism.
Open Doors USA estimates that there are around 2.7 million Christians in Eritrea, which has a population of 5.5 million.
A Commission of Inquiry on human rights in Eritrea found out last year that the persecution of Christians in Eritrea was taking place in a "widespread and systematic manner," according to Premier.
In its report to the United Nations, the commission said crimes against humanity have been committed in the country since 1991. These crimes included the persecution of Christians, forced labor, rape, murder and unlawful detention, the report said.
In October 2015, David Patrick Paul Alton, the Lord Alton of Liverpool, described Eritrea as the "African North Korea" for the gross and systematic abuse of human rights perpetrated by its rulers.