10 Reasons to Defund Planned Parenthood (1/2)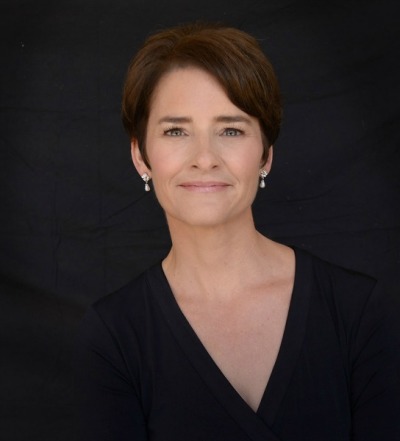 In the wake of three shocking videos showing Planned Parenthood discussing and negotiating the sale of fetal body parts, outraged Americans are calling on Congress to de-fund the abortion provider. Planned Parenthood receives more than $540 million dollars annually in taxpayer funding. But, a bill recently introduced in the Senate would redirect that money to agencies that provide for women's health services, including prenatal and postpartum care, as well as cancer screenings.
Senate Majority Leader Mitch McConnell reportedly is fast-tracking the bill and the Senate reportedly will vote on the legislation before its August recess. A similar bill introduced by Rep. Diane Black of Tennessee is being considered in the House.
As I have talked to friends, both conservative and moderate, I have found a general disgust about Planned Parenthood's participation in what amounts to a human black market. Yet, a poll released yesterday showed that 63% of registered voters oppose cutting off federal funds to the group. Why is that?
I'm sure part of the explanation is that the poll was conducted by a Democratic firm. But, I think the greater reason is that only a fraction of Americans have actually watched the three videos. And, an even smaller fraction knows the facts about this morally-compromised organization. So, I'm offering these 10 reasons in the hopes that you'll read them, and share them, and consider carefully whether taxpayers should be footing any of the bill for Planned Parenthood.
1. Planned Parenthood is illegally trafficking human body parts.
Hopefully, you are one of the more than 2.6 million who have watched at least one of the undercover Planned Parenthood videos, revealing that the group sells fetal body parts to medical labs. In response to the videos, Planned Parenthood President Cecile Richards has claimed that Planned Parenthood is merely donating body parts on behalf of its clients, which is legal. However, the second video shows a Planned Parenthood executive negotiating with an actor posing as a buyer for the highest price possible. This clearly indicates that Planned Parenthood is trying to profit from this practice, which is illegal. Similarly, the third video shows another Planned Parenthood executive picking through body parts from a first trimester abortion and discussing prices for those parts with a buyer: "I think a per-item thing works a little better," says Dr. Savita Ginde, vice president of Planned Parenthood of the Rocky Mountains, "just because we can see how much we can get out of it."
2. Planned Parenthood is openly political and an arm of the Democratic Party.
Given the overwhelming evidence that Planned Parenthood is breaking federal law by selling human body parts, one might expect the Department of Justice (DOJ) to begin investigating the abortion provider. Instead, the DOJ announced last week that it is investigating the group that produced the undercover videos – The Center for Medical Progress. Not surprisingly, the people prompting this investigation are all Congressional Democrats – Reps. Jan Schakowsky, Zoe Lofgren, Jerry Nadler, and Yvette Clarke. I say not surprisingly because Planned Parenthood gives generously to Democratic candidates. In the last two federal elections, it gave nearly more than $1.3 to federal candidates and 99% of them were Democrats. Planned Parenthood also endorsed President Obama in 2012 and bought $1.4 million in advertising trashing GOP Contender Mitt Romney. Apparently, this political investment is paying big dividends for Planned Parenthood.
3. Planned Parenthood employees aid and abet pimps and sex traffickers.
Previous to this month, other undercover videos recorded by the pro-life group, Live Action, showed Planned Parenthood participating in other illegal activity. In one of the videos, a man claiming to be "involved in sex work" comes into a clinic with someone posing as his underage prostitute. Rather than reporting the alleged pimp, the manager of the clinic gives the man advice on how to make his operation "look as legit as possible." She also gives him advice on how to secure abortions and STD testing for his underage girls. "(E)ven if they lie, just say, 'Oh he's the same age as me, 15,'" the manager says. "It's just that mainly 14 and under we have to – doesn't matter if their partner's the same age, younger, whatever – 14 and under we have to report. . . . For the most part, we want as little information as possible."
4. Planned Parenthood fails to screen for coercion and covers up sexual abuse of minors.
Recently, I attended a pro-life rally and heard Jessica Schuessler, founder of the Spread the Word Campaign, tell her story of being coerced into an abortion at age 14. Even though she was crying and clearly distraught at the time of her abortion, Jessica said no one at the Planned Parenthood clinic in Chicago asked her any questions to screen for coercion. They also failed to ask any questions to see if she was the victim of rape or incest. According to Steve Ertelt of LifeNews.com, this kind of negligence by Planned Parenthood is common; even worse, sometimes Planned Parenthood employees knowingly cover up abuse and coercion. Ertelt said in one instance, a 22-year-old soccer coach impregnated a 14-year-old girl. Yet, with no questions asked, the Planned Parenthood clinic allowed the man to sign for the girl's abortion in place of her parents. Similarly, a 2002 investigation by Life Dynamics found that staff at hundreds of Planned Parenthood clinics throughout the U.S. were willing, "and in many cases eager," to cover up the sexual abuse of minors.
5. Planned Parenthood supports sex-selective abortions.
Planned Parenthood claims to support women, but the truth is it complies with sex-selective abortions, which overwhelmingly target unborn baby girls. In fact, according to Live Action, six studies in the past seven years indicate that there are thousands of "missing girls" in the U.S. because of sex-selective abortion. In 2012, LiveAction conducted an undercover investigation of five Planned Parenthood clinics, which revealed that staff there were happy to assist women who wanted to abort only girl babies. At one clinic in Austin, Texas, the staff worker advised the pregnant woman to wait until the baby was at least five months developed so a clear sex determination could be made. In Hawaii, a Planned Parenthood counselor suggested that the pregnant woman use state health insurance to pay for the sex-selective abortion. "So, if I wanted to terminate a girl, the government would pay for it?" the woman asks. "They don't care," the counselor replies. Although nearly nine out of 10 Americans object to sex-selective abortion, Planned Parenthood repeatedly has blocked attempts to ban the practice. A statement by Angie Murie, executive director of Planned Parenthood Waterloo Region in Canada, appears to reveal the organization's sentiments: "From a macro perspective, I don't think it is a good idea for us to be eliminating women. But if you look at it at the individual level, which is what we do, I don't have any right to say that one person's reason is better or worse than another's."
For five more reasons, check out part two of "10 Reasons to De-Fund Planned Parenthood."
Julie Roys is a speaker, freelance journalist and blogger at www.julieroys.com. She also is the host of a national radio program on the Moody Radio Network called, Up For Debate. Julie and her husband live in the Chicago suburbs and have three children