1,000 Christian Families Flee After Mob Demands Pakistani Teen Be Hanged for Facebook Post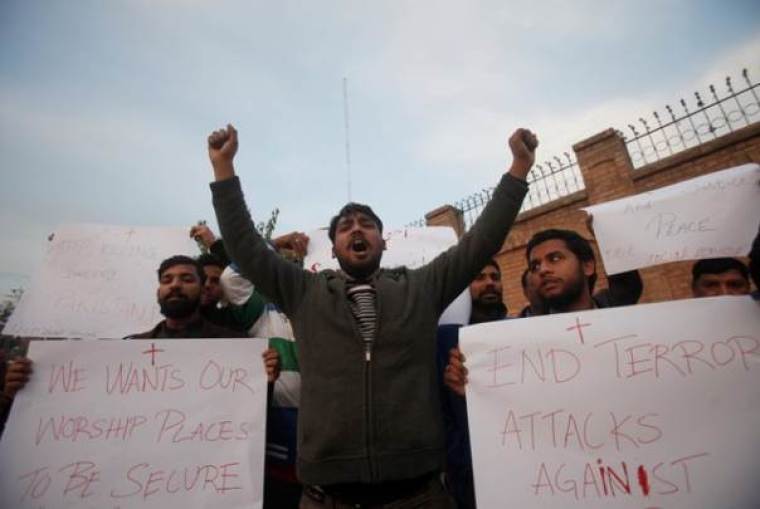 As many as 1,000 Christian families are fleeing their homes in Lahore, Pakistan, fearful of extremists who've threatened to set their houses on fire in the wake of a mob demanding a Christian teenager be hanged for "blasphemous" Facebook posts.
BosNewsLife reported on Wednesday that local Christians have been told by hardliners that they must hand over Patras Masih, a Christian teenager, or else their homes will be set on fire.
The radicals reportedly had gasoline in hand to show them that their threats against the Christians are real, though they dispersed after police registered the blasphemy case and detained Masih.
"The Christians in the area are in fear as some extremists have threatened to attack Christian homes. But at the moment the situation is under control and police are patrolling the town," said Sardar Mushtaq Gill, a Christian rights lawyer.
The British Pakistani Christian Association said earlier this week that 17-year-old Masih has been subjected to demands for his lynching, after blasphemous images were allegedly posted on his Facebook account from his lost cellphone, though no evidence has been presented.
Hundreds of radicals gathered outside of the teenager's home in Dhair village, calling for him to be beheaded.
"Wicked Christian Patras should be punished for committing blasphemy!" one man is heard chanting in a video of the mob published online.
"The situation may yet get worse especially due to the growing number of incensed Muslims baying for the blood of Christians as they seek revenge for the presumed insult to their faith," BPCA Chairman Wilson Chowdhry said at the time.
"At the moment, all Christians in the area are under imminent threat of violence and many report they are hiding in their homes."
BPCA put the number of Christian families fleeing their homes at 800 on Monday, and pointed out that Masih is the fourth teenager recently arrested on blasphemy charges.
"Losing your phone, a falling out, sticking up for yourself, getting thirsty, being the only person of your faith in your class, going out for dinner with friends, falling in love, being too smart, good at your job or otherwise 'not knowing your place' can all be named among the high risk activities Pak-Christian boys can number among the initial causes of danger, incarceration and violent death," the watchdog group said.
"What teenager anywhere has not done any of these once if not numerous times?"
Still, BosNewsLife said that both Islamic clerics and Christian leaders have been calling on Christians to return, pleading for peace between them and their Muslim neighbors.
Local Christian leaders have reportedly said that believers have agreed to "not interfere in the religious matters of Muslims," and to respect their holy places and religious festivals.
Gill warned that blasphemy accusations continue to be used to target Christians, however, with young believers especially having to watch what gets posted in their name on social media.
An "enraged mob can kill and burn alive anyone accused of blasphemy. These laws should be repealed to save the public at large particularly religious minorities in Pakistan," Gill said.