10,000 Christians Reached in Muslim-Majority Country Within Years: Church Planter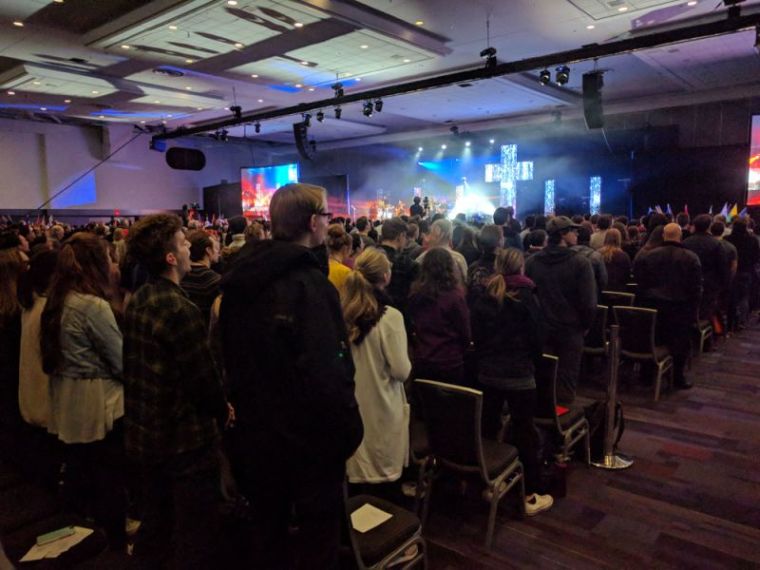 VANCOUVER – A newly evangelized man was so passionate to share Jesus Christ that he soon ended up in jail in a Muslim-majority country. But even in jail he led people to Christ and soon the team of ex-prisoners reached 10,000 people with the Gospel.
Missionary Trevor Larson, who helped the passionate evangelist he called Wahid to exponentially plant churches, shared the story at Missions Fest 2018 in Vancouver on Saturday, as he made the point that to do mission properly one needs to think of God as a fruit lover.
Larson, who has spent the last 25 years in an undisclosed Asian country and coaches mission teams how to multiply discipleship movements in Unreached People Groups, shared about Wahid and how he mentored him.
"He (Wahid) ended up in jail," Larson said. But God was still at work. In jail, Wahid was able to earn an administrative position that put him in a place to share the Gospel with other inmates.
"In 2007, 86 people had heard the Gospel through him and 66 accepted Jesus," Larson said.
About 12 of those inmates met up with Wahid following their release, and together they cultivated a plan to spread the Gospel to others in neighbouring islands.
"By 2014 there were 167 believers," reported Larson.
It was in January of 2015 that Wahid sought out Larson's team for help organizing his discipleship work.
Larson advised Wahid to evangelize groups, think about third generation groups, and work on fruit-focused management rather than activity-based.
The result was phenomenal growth.
"There were 220 believers and within six months it was over 600," Larson exclaimed. "They began to have a vision for the next island over."
Under Larson's system of evangelization, Wahid and his group sent missionaries to spread the Gospel to surrounding islands.
"During this period, without my knowledge, he sold his house in order to fund the third wave of people over to the island," Larson explained, noting how passionate Wahid was for the Gospel.
Overall Wahid and his teams have been able to reach 10,000 people with the Gospel. He credited Larson's coaching circles and teamwork mentality as what made the difference.
"When we move to a church without wall thinking," Larson explained, "then we begin to see our believer community as a system."