12 Churches Destroyed, Shut Down by Myanmar Rebels (VIDEO)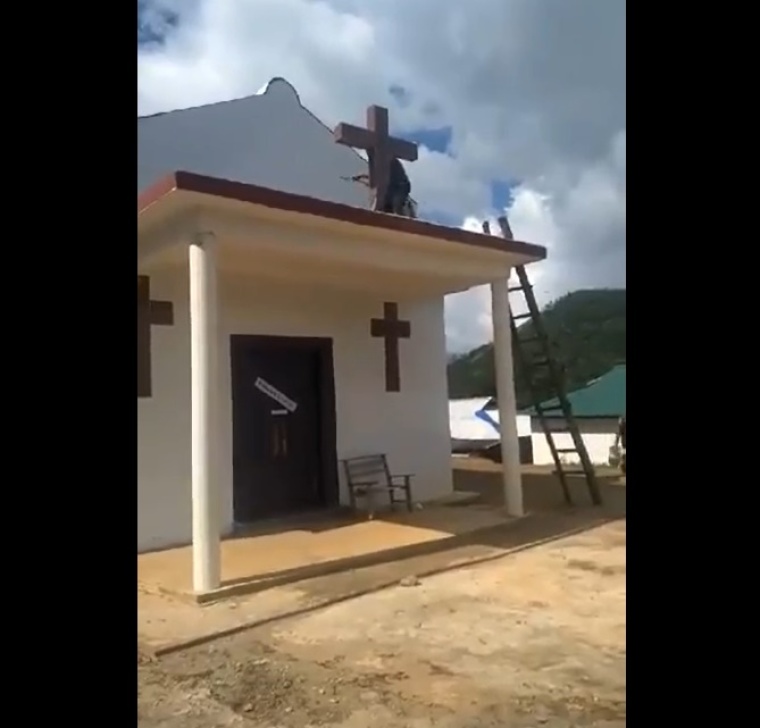 At least 12 churches have been destroyed or closed down by Myanmar rebel soldiers near the border with China.
Morning Star News reported that the churches in its self-proclaimed autonomous areas in Shan state were targeted by the United Wa State Army, which is Myanmar's largest ethnic rebel group.
"We confirmed that at least 12 churches have been destroyed or closed as of Sept. 20," a Christian leader, who wasn't named, said.
He explained that the Wa people worship ancestral spirits, and with their attacks on churches, which was captured on video and shared online, they are aiming to hamper Christian missionary activity. 
More videos of the destruction of crosses can be seen here. 
Locals said that schools built by Christian organizations have also been shut down in Panghsand town.
"Not only churches in Panghsang city were shut down, but churches in Mong Maw town were also destroyed," said Mong Maw town resident Ah Kar.
"Some religious leaders were arrested, and some people who worship were briefly arrested, and they were head-shaved before release. Some of those who were head-shaved were women."
UWSA has argued that its decision to close down or demolish Christian churches is due to the buildings being built without the army's permission. It added that it's seeking to crack down on "instability in the region caused by extremist" and unregistered religious leaders.
Bob Roberts, founder of Northwood Church in Keller, Texas, who works with interfaith leaders and recently traveled to Myanmar, told The Christian Post in July that over 60 churches have been destroyed by military forces in the last year-and-a-half.
"In the last 18 months, they have bombed 60 churches. Of the 60 churches they have bombed, they have put Buddhist pagodas in 20 of those sites to reclaim them. It is a pretty severe thing," Roberts told CP at the time. "[To] be clear, most of it is about ethnic cleansing."
The United Nations and several human rights organizations have warned about the ongoing genocide of Muslim Rohingya people in the country. Hundreds of thousands have been forced to flee to neighboring Bangladesh to escape extreme violence.
Christians in Kachin state have also suffered greatly at the hands of the same military forces.
"That is one of the reasons for big alarm because they are the exact same units," Roberts said at the time.
"Already, there has been murder, there has been rape, there has been all of these things. It has not yet gotten to the level of the Rohingya. But there is concern that it could real easy."
The pastor added that there is "a tremendous amount of fear that things are about to seep up pretty dramatically."
The video below shows a church cross being hacked down by rebels.