14 States, 5 Jewish Groups File Briefs in Support of Cross on Florida Public Property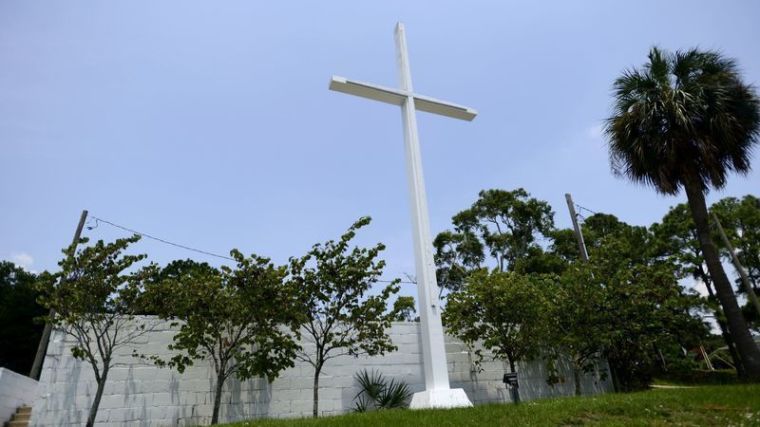 A cross on display at a Florida city's public park that was recently labeled unconstitutional is getting support from two briefs, one filed by 14 states and another by five Jewish organizations.
Earlier this year, a federal judge ruled that the cross at Bayview Park in Pensacola violated the Establishment Clause and should be taken down.
The friend-of-the-court briefs, both filed Tuesday, urged the Eleventh Circuit Court of Appeals to reconsider the lower court ruling.
The Jewish organizations involved in the brief included the groups Jews for Religious Liberty, Agudath Israel of America, the Coalition for Jewish Values, the Rabbinical Council of America, and the Union of Orthodox Jewish Congregations of America.
"Offended observers, however, frequently take aim at these acknowledgments of religious minorities. ... Indeed, these challenges disproportionately affect unfamiliar (and hence conspicuous) symbols of minority religions," read their brief in part.
"Offended-observer standing threatens to short-circuit this democratic process. It allows bystanders to threaten officials with litigation for offering help to religious minorities."
In their brief, the 14 states argued in part that "the mere presence of a Latin cross on public property does not violate the Establishment Clause, especially when the cross has stood for decades without any legal challenge or complaint."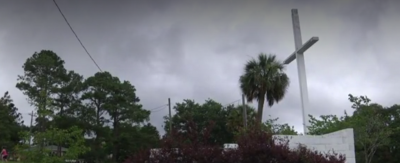 "States, counties, and municipalities have historically included, or allowed private parties to include, religious texts and symbols on monuments and other displays on public property," stated the brief.
"The amici states have an interest in maintaining that practice, consistent with a proper understanding of the Establishment Clause."
The 14 states involved in the brief include: Alabama, Florida, Georgia, Indiana, Kansas, Louisiana, Missouri, Nebraska, Nevada, North Dakota, Ohio, Oklahoma, South Carolina, and Utah. 
Known as Kondrat'yev, et al v. City of Pensacola, the case centers on a large cross that has stood at Bayview Park since 1969, replacing an older cross put up in 1941.
Amanda Kondrat'yev, Andreiy Kondrat'yev, David Suhor, and Andre Ryland, filed the lawsuit against Pensacola in May 2016 over the presence of the cross.
The plaintiffs received were represented by the Freedom From Religion Foundation, which claims to be the nation's largest atheist group, and the American Humanist Association.
"Pensacola's cross is a clear violation of the separation of state and church," said FFRF legal fellow Madeline Ziegler in a statement last year.
"We're thankful to be working with courageous Pensacola residents to end the city's unconstitutional religious favoritism."
In June, U.S. District Court Judge Roger Vinson ruled against the cross, concluding that it violated the judicial precedent of the Lemon Test, which says the state-supported religious entities must fulfill a secular purpose.
Despite the favorable ruling for the secularist groups and their clients, Judge Vinson also wrote that he believed the founders of the United States "would have most likely found this lawsuit absurd."
"And if I were deciding this case on a blank slate, I would agree and grant the plaintiffs no relief. But, alas, that is not what we have here," wrote Vinson.
"I am aware that there is a lot of support in Pensacola to keep the cross as is, and I understand and respect that point of view. But, the law is the law."
Pensacola is being represented by Becket, a law firm based in Washington, D.C. that specializes in religious liberty litigation.
Luke Goodrich, deputy general counsel at Becket, said in a statement released Wednesday that the "public square can and should reflect the important role that religion plays in our history and culture."
"We don't have to censor our history and culture just because part of it is religious," added Goodrich.