Federal Court Declares Cross on Florida Public Property Unconstitutional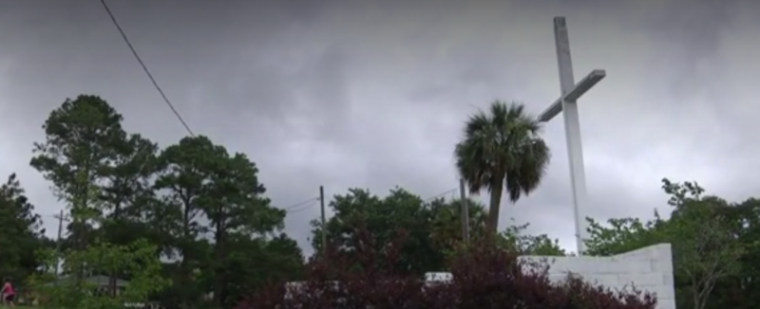 A federal judge has ruled that a 34-foot cross displayed on a public park in Florida is unconstitutional and should be removed.
U.S. District Court Judge Roger Vinson ruled Monday that a cross placed in Pensacola's Bayview Park must be removed within the next 30 days.
In his decision, Judge Vinson acknowledged that while he ruled that the cross violated the Establishment Clause, he also believed the founders of the United States "would have most likely found this lawsuit absurd."
"And if I were deciding this case on a blank slate, I would agree and grant the plaintiffs no relief. But, alas, that is not what we have here," wrote Vinson.
"I am aware that there is a lot of support in Pensacola to keep the cross as is, and I understand and respect that point of view. But, the law is the law."
Vinson concluded that the cross had to be removed due to the judicial precedent of the Lemon Test, which says the state when advancing something religious must fulfill a secular purpose, noting "it is still the law of the land and I am not free to ignore it."
The current cross at Bayview Park was constructed in 1969 by a civic organization called the Pensacola Jaycees, replacing a wooden cross erected at the site in 1941.
Four individuals, Amanda Kondrat'yev, Andreiy Kondrat'yev, David Suhor, and Andre Ryland, brought suit against Pensacola in May 2016 over the presence of the cross.
The plaintiffs received legal representation by the Freedom From Religion Foundation and the American Humanist Association.
"There are tax-free churches throughout Pensacola where this pinnacle symbol of Christianity may be appropriately displayed," said Annie Laurie Gaylor, FFRF co-president, in a statement last year.
"But when a city park serving all citizens — nonreligious, Jewish, Hindu, Buddhist, Muslim and Christian — contains a towering Latin cross, this sends a message of exclusion to non-Christians, and a corresponding message to Christians that they are favored citizens."
Regarding the ruling, Monica Miller, senior counsel at the AHA's Appignani Humanist Legal Center, said in a statement Monday that she and her organization were "pleased" with the result.
"The cross was totally unavoidable to park patrons, and to have citizens foot the bill for such a religious symbol is both unfair and unconstitutional," stated Miller.
In a statement given to local media, the City of Pensacola acknowledged that they received the judge's order and "are in the process of reviewing this with counsel."